Lundin awarded stake in three Barents Sea blocks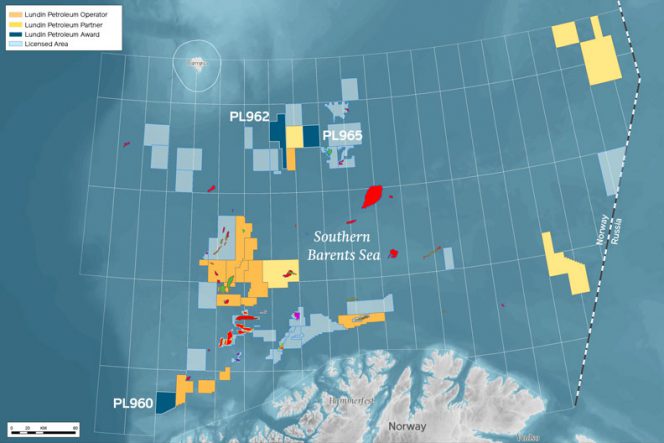 Lundin Norway, a subsidiary of Sweden's Lundin Petroleum has been awarded three exploration licenses in the 24th licensing round in Norway.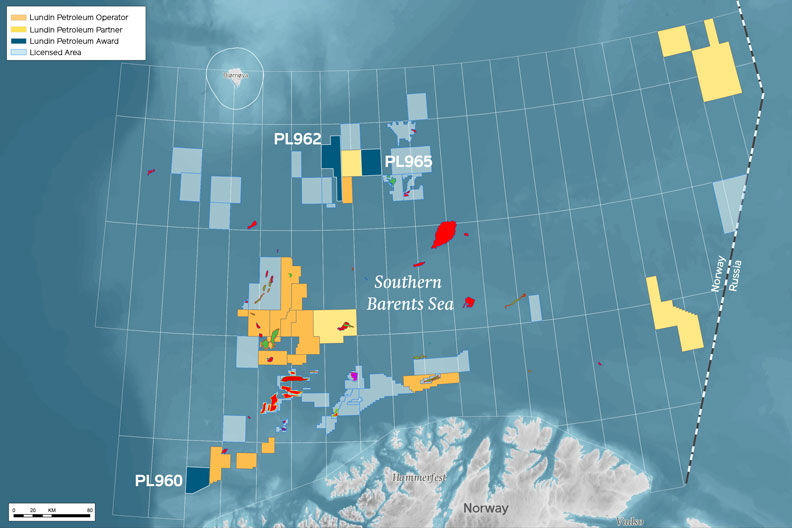 All of the licenses are located in the southern Barents Sea with one of the licenses operated by Lundin Norway.
The awarded licenses are all located in the southern Barents Sea and close to licenses already held by Lundin Norway. PL962 and PL965 are located in the Fingerdjupet Sub-basin/Hoop area close to PL722/PL853 and PL960 is located in the Harstad Basin in the southwestern part of the Barents Sea, close to PL695.
Nick Walker, COO of Lundin Petroleum, said: "I am very pleased with the licenses awarded in the 24th licensing round that will further strengthen our significant acreage position in the southern Barents Sea. With these new licenses, we are expanding our access to key exploration areas where we already hold licences, continuing the same core area exploration strategy that led to a track record of the company making discoveries in Norway".
The license awards are detailed below:
Licence         Lundin Norway license interest
PL960:                              20%
PL962:                              20%
PL965 (operator):          60%
Related