MAIB: Debris in Ferry's Engine Led to Fire
Debris in the engine's oil channels caused a catastrophic engine failure, which resulted in a fire on board the ferry Wight Sky in September 2017.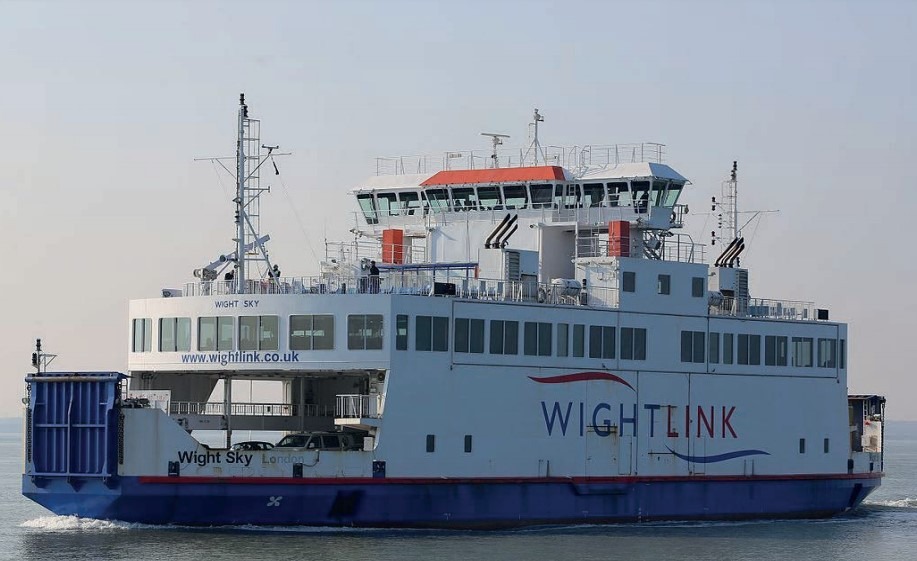 The ro-ro passenger ferry, which was carrying 40 persons on board, suffered the failure of one of its main propulsion engines, followed by a fire, in the evening hours of September 12 while it was approaching Yarmouth, Isle of Wight.
The fire was brought under control in less than 2 minutes, but the vessel's engineer, who had been standing near the engine, suffered serious burn injuries to his hands and face.
An investigation conducted by UK's Marine Accident Investigation Branch (MAIB) established that the engine had been completely rebuilt and failed after 5 and a half hours of operation.
Additionally, the vessel's soft patches had not been removed, necessitating the engine to be lowered piecemeal into the engine room. Debris could have entered the engine's oil channels during the 3 days that the partially assembled engine had been exposed to the elements.
Furthermore, the power supply to the essential services switchboard, which distributed power to critical equipment including the fixed fire-extinguishing system, was lost 27 minutes after the accident.
Actions have been taken by the vessel's owner, Wightlink Limited, and by Volvo Penta UK, to address some of the issues identified in this report.