Massive expectations for Kekra crumble. Pakistan well hits no pay
An Eni-led consortium has reportedly found no oil or gas reserves during exploration of the Kekra-1 well off the coast of Pakistan.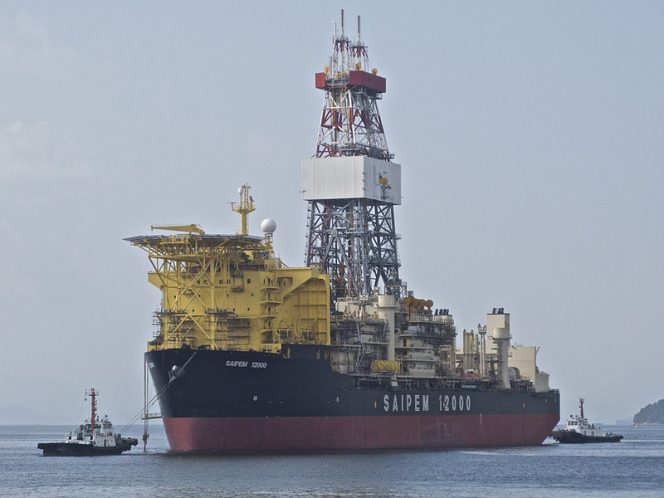 ---
Reuters said in a report that the Kekra-1 exploration well would be plugged and abandoned after the consortium failed to unearth hydrocarbons at the location. This was also confirmed by the energy intelligence firm Rystad Energy.
"One of the world's most closely watched exploration wells has come up dry. In a major setback for Pakistan's oil ambitions, the much-awaited Kekra-01 well in the Arabian Sea turned out to be a duster," Rystad said in a commentary on Tuesday.
"The dry well comes as a major blow not only for the country but also for the companies involved. The drilling campaign initially had a budget of between $75 million and $80 million, which later grew to approximately $100 million due to technical complications," says Palzor Shenga, Senior Analyst at Rystad Energy, after official sources confirmed the drilling results over the weekend.
Eni holds a 25 percent stake in the venture and is the operator of the exploration license for the site in a 7,500 square-kilometer block in deepwater in the Indus Basin.
Pakistan had high hopes for this ultra-deepwater well, which had a pre-drill resource estimate of around 1.5 billion barrels of oil equivalent. Prime Minister Imran Khan had on multiple occasions fanned the hopes of Pakistan becoming energy self-sufficient if it managed to hit an "oil and gas jackpot" in the Arabian Sea, Rystad added.
In April, energy intelligence group Rystad Energy said that 2019 could be the best year for oil and gas discoveries since the 2014 downturn and listed Kekra, with its pre-drill prospective resource estimates of 1.5 billion boe, as one of the most exciting wells of the year.
It is worth reminding that Eni chartered the Saipem 12000 drillship back in October 2018 for work on the well.
End of offshore exploration in Pakistan?
According to Reuters, Pakistan, believed to have rich mineral resources, is preparing to offer dozens of new gas field permits, "hoping that improved security in recent years will reassure foreign investors who have been deterred in the past by the threat of militant violence."
Rystad Energy analyst, however, has hinted the duster might signify the end of offshore exploration in Pakistan.
"It seems unlikely at this stage that there will be another attempt at offshore exploration in Pakistan, despite the fact that the country's ultra-deepwater zone is competitively priced," Shenga remarked.
"Most international companies have already fled the cash-strapped country, which is plagued by Islamist militant violence. "The disappointing result of this well can be expected to have a negative impact on future offshore licensing rounds in Pakistan."
Offshore Energy Today Staff
---
Spotted a typo? Have something more to add to the story? Maybe a nice photo? Contact our editorial team via email. Offshore Energy Today, established in 2010, is read by more than 10.000 industry professionals daily.
We had almost 9 million page views in 2018, with 2.4 million new users. This makes us one of the world's most attractive online platforms in the space of offshore oil and gas.
These stats allow our partners advertising on Offshore Energy Today to get maximum exposure to their online campaigns. If you're interested in showcasing your company, product or technology on Offshore Energy Today contact our marketing manager Mirza Duran for advertising options.
Related news
List of related news articles