Matson Christens the Largest U.S.-Built Containership
U.S. carrier Matson christened the largest containership ever built in the United States in a ceremony at the Philly Shipyard on Saturday, June 30.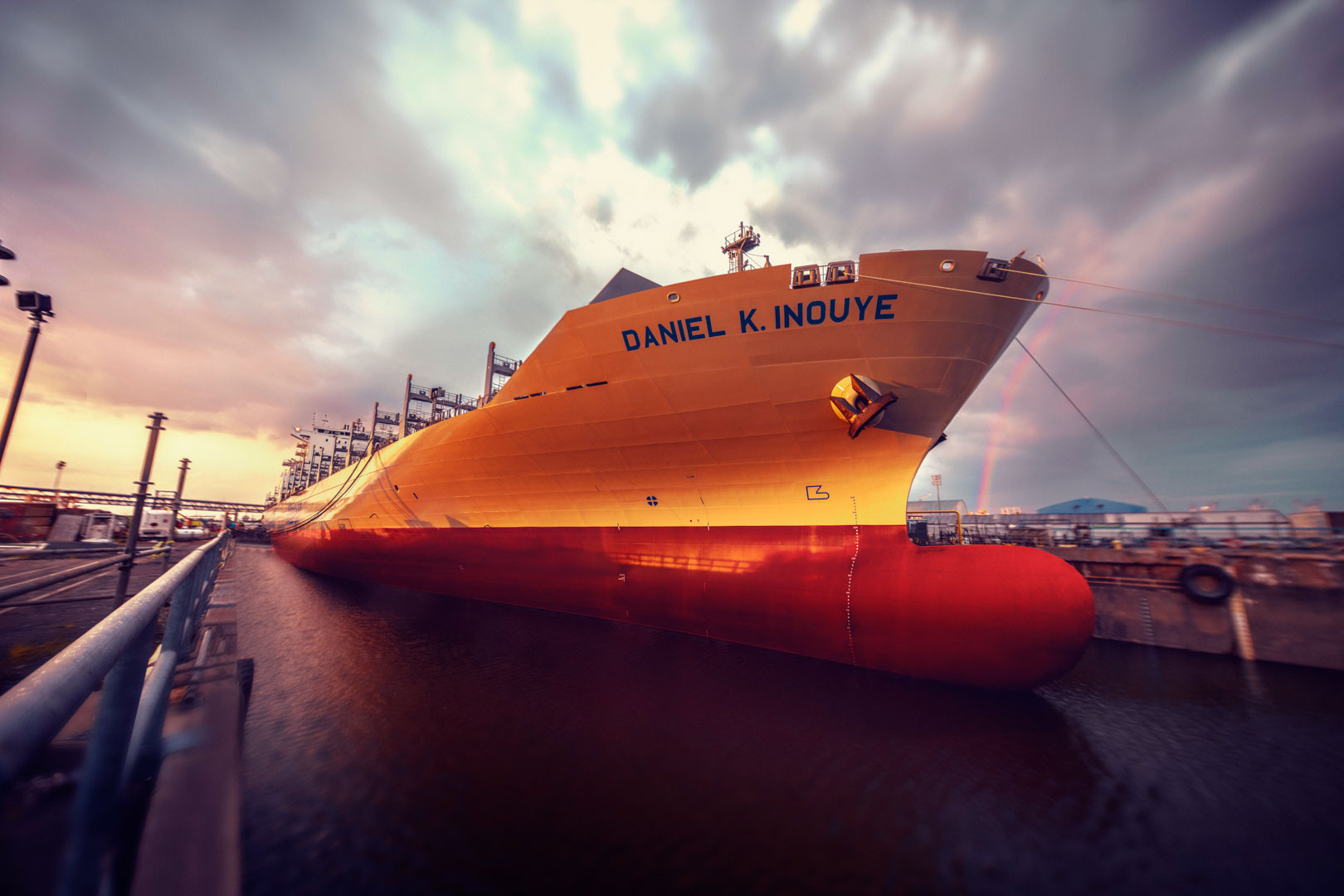 The new vessel is named 'Daniel K. Inouye' in honor of Hawaii's late senior U.S. Senator, who was a longstanding supporter of the U.S. maritime industry.
It is the first of two new ships being built for Honolulu-based Matson by Philly Shipyard at a total cost of approximately USD 418 million for the pair, and the first of four new vessels that Matson will put into its Hawaii service during the next two years.
 "Over our first 136 years, Matson's fleet has evolved from sailing ships to larger steamers to diesel power, consistent with changes in technology and always evolving in step with the needs of a growing Hawaii economy," said Matt Cox, Matson's chairman and chief executive officer.
"This new vessel, designed specifically to serve Hawaii and built with LNG-compatible engines, is the next generation of vessel and sets a new standard for cargo transportation in Hawaii."
Weighing in at over 51,400 metric tons, the 850-foot long and 3,600 TEU capacity Daniel K. Inouye is Matson's largest ship and also its fastest vessel, with a top speed of nearly 24 knots.
Daniel K. Inouye is equipped with dual fuel engines that can be adapted to use liquefied natural gas (LNG), double hull fuel tanks, fresh water ballast systems and a more fuel efficient hull design.