Meyer Turku starts building Royal Caribbean's second LNG-fueled cruise ship
Construction of the second LNG-fueled Icon-class cruise ship for Royal Caribbean has started at the Meyer Turku shipyard.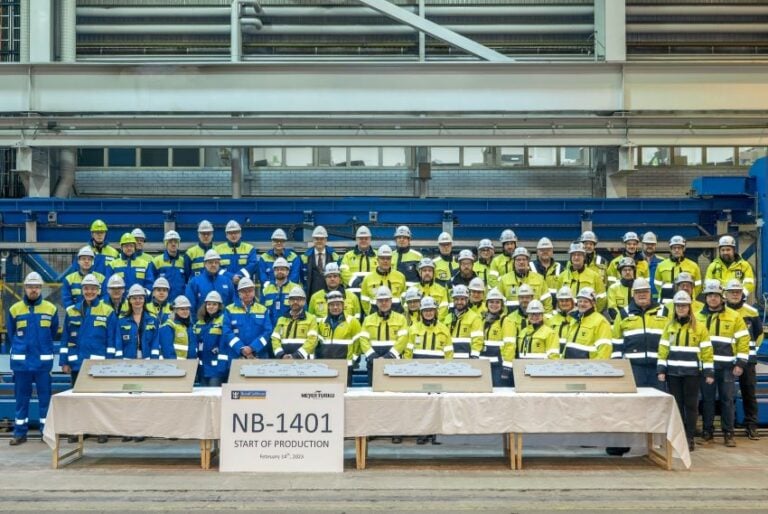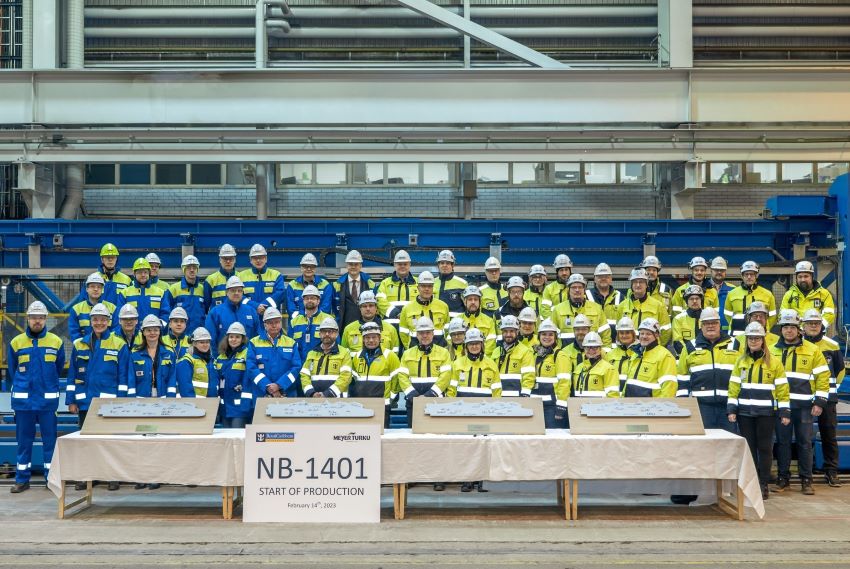 The shipbuilder confirmed this in a social media update stating that the construction began on 15 February with the traditional steel cutting ceremony. This will be Royal Caribbean's second ship that runs on LNG and utilizes fuel cell technology. Its name will be revealed at a later date.
The construction of the ship is expected to take two years, ending in 2025. Meyer Turku and Royal Caribbean Group also have a construction contract for the third Icon-class ship, which will be completed in 2026.
The first Icon-class ship, Icon of the Seas, was recently launched at the Meyer Turku shipyard. It will be handed over to the customer at the end of 2023 and will set sail on its first voyage in January 2024.
"Icon ships will be unprecedented both from the point of view of passenger experience and sustainable development. The construction of the second ship in the series, which has already started, further concretizes the long-term goals that Meyer Turku and Royal Caribbean Group have jointly committed to", said Tapani Pulli, Deputy CEO of Meyer Turku.
Two months ago, the Finnish government, represented by the Ministry of Economic Affairs and Employment (MEAE) and Meyer Turku Oy, signed a deal with Royal Caribbean Group on sustainable shipbuilding in Finland.
The parties signed a maritime declaration that lays the groundwork for the creation of a roadmap for the production of climate-neutral ships in Finland. The roadmap is part of the maritime industry's green transition.
Follow Offshore Energy's Clean Fuel on social media: