MHI Vestas' Seagreen turbines to feature Siemens Energy gear
MHI Vestas has chosen Siemens Energy's low-loss 66 kV distribution transformers for the 114 wind turbines that will make up the Seagreen offshore wind farm in Scotland.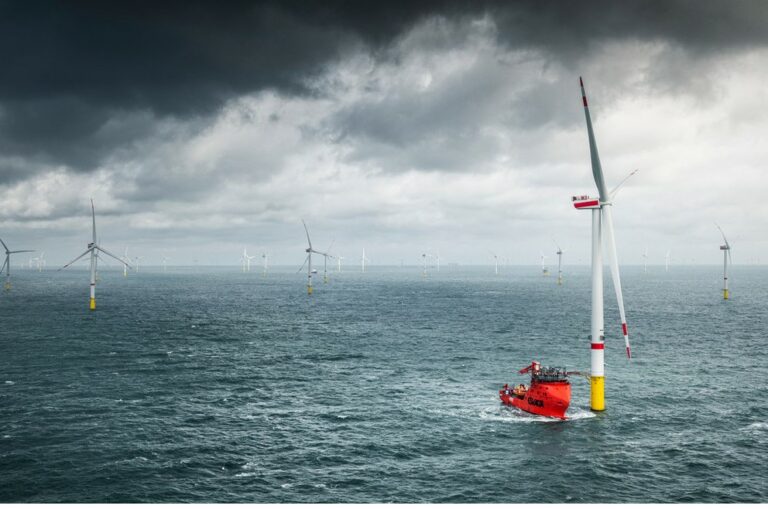 The fluid immersed distribution transformers, for which Siemens Energy said were designed to meet high efficiency requirements, will transform the low voltage of produced electricity to the medium voltage level of 66 kV needed to feed the offshore transmission substation before going to mainland with an even higher voltage.
The transformer voltage class of up to 72.5 kV would enable larger power capacities, such as provided by MHI Vestas' 10 MW offshore wind turbines, while keeping energy losses low, according to the supplier.
Siemens Energy, which will deliver the transformers from its factory in Weiz, Austria, said the solution was specifically designed for MHI Vestas' needs for a lightweight and compact solution that passes through the opening in the tower base without disassembly.
"Siemens Energy worked closely together with us to develop a customized design transformer that perfectly fits our demands for an energy efficient solution with minimum footprint", said Robert Slettenhaar, Vice President, Head of Procurement and Category Management at MHI Vestas Offshore Wind. "The transformers represent a critical component in our wind turbines and I am glad that with Siemens Energy we found a reliable and experienced partner for this significant project".
The transformers feature a novel cooling solution and a highly efficient winding arrangement, and will be filled with safe and biodegradable ester insulation fluid as an alternative to conventional mineral oil.
MHI Vestas won a contract for the supply of 114 of its 10 MW units for the Seagreen project, for which it will also provide service and maintenance under a 15-year agreement. The wind turbines will be delivered in different load optimised modes to adapt to grid requirements for the 1,075 MW offshore wind farm.
Turbine installation is scheduled to start in the second half of 2021, with Cadeler (formerly known as Swire Blue Ocean) to carry out the work.
Seagreen, owned by Total and SSE Renewables, is located some 27 kilometres off the Angus coast in Scotland and is expected to be operational in 2022/2023.