Milestone, Leonardo to renew Saudi Aramco helicopter fleet
Milestone Aviation and Leonardo have been selected to renew the medium helicopter fleet of Aramco Overseas Company, a subsidiary of oil giant Saudi Aramco.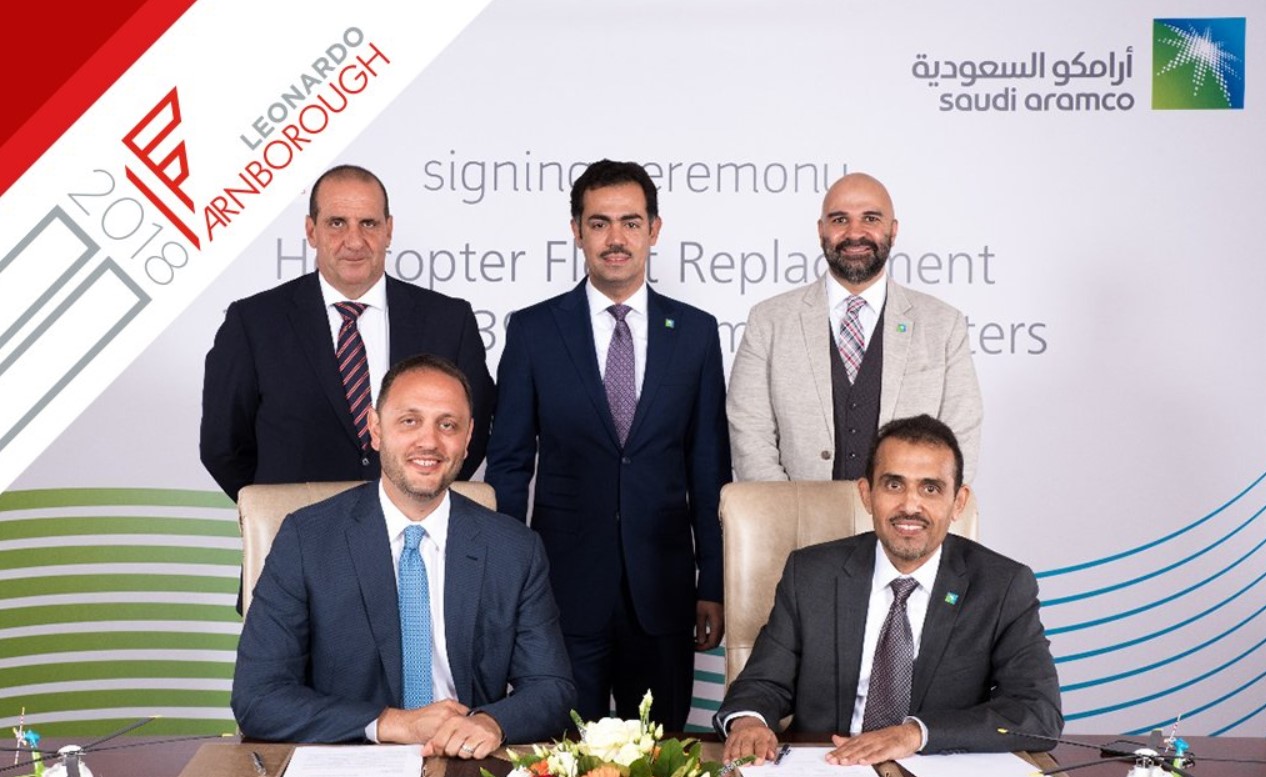 Leonardo said on Monday that the company and Milestone signed a contract for 17 Leonardo AW139 helicopters plus 4 options.
Saudi Aramco expects to take delivery of a total of 21 aircraft over the next three years, starting this year.
Milestone is the largest owner or financier of civil Leonardo helicopters in the world, leasing its first Leonardo helicopter in 2010. Its fleet will exceed 100 Leonardo helicopters following the completion of this transaction.
Milestone's relationship with Aramco began in 2016 with the lease of three new AW139s, then the energy company's first helicopter lease transaction.
Milestone President & CEO Daniel Rosenthal said: "We appreciate Aramco's trust in Milestone and are delighted to enable this significant fleet renewal program with a uniquely tailored operating lease solution.
"We credit our highly productive relationship with Leonardo and their very strong family of aircraft for allowing us to meet the complex introduction into service and operating requirements of the customer."
Aramco is one of the largest operators of Leonardo helicopters in the Middle East. It is operating a fleet of 14 AW139 intermediate twin-engine helicopters and seven AW109 light twins mainly to perform offshore transport missions in Saudi Arabia in support of the oil and gas industry.
The AW139 can perform a wide range of roles, and the 21 deliveries to Aramco will include oil and gas, and search and rescue (SAR) configurations.
Leonardo Helicopters' managing director Gian Piero Cutillo added:"We are very pleased Aramco continued to put its trust in the AW139 to meet its helicopter needs.
"Likewise, we thank Milestone for their collaboration on this historic transaction and their long-standing relationship as the largest owner of Leonardo helicopters in the civil segment across many mission types. We look forward to working with their highly skilled technical team to bring this large and varied fleet into service for Aramco."