Minesto hires DNV GL for tidal power curve verification
Swedish tidal energy developer Minesto has awarded a contract to certification body DNV GL to assess the power curve of its tidal kite set for installation in the Faroe Islands.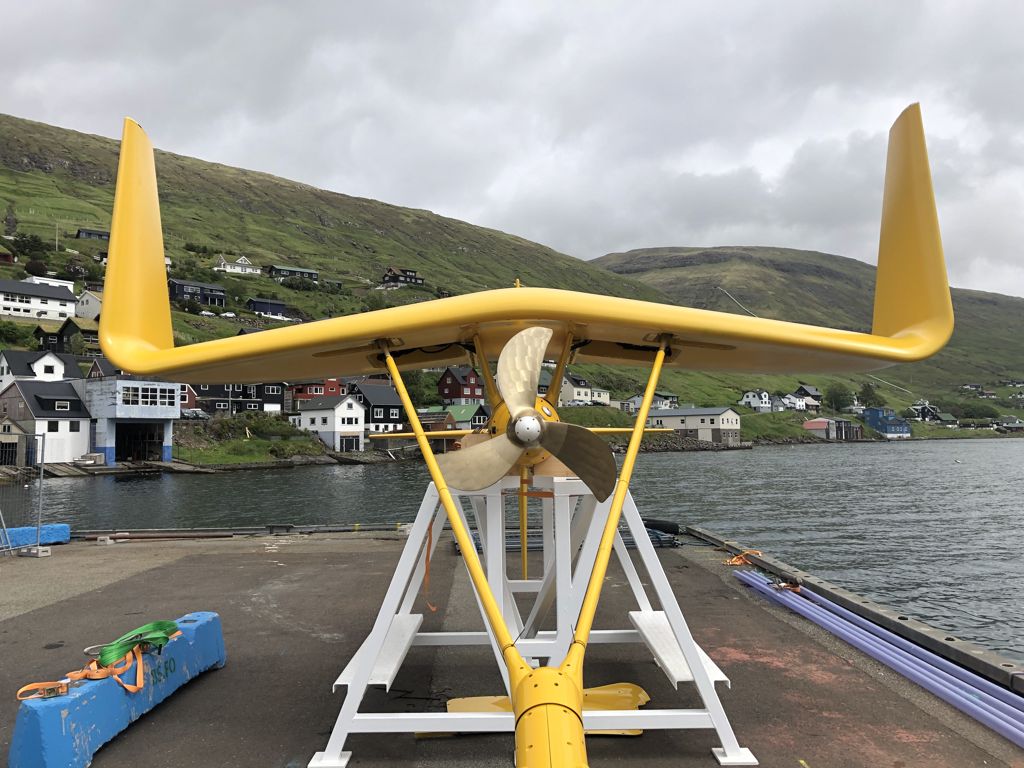 The awarded contract covers the independent third-party verification or assessment of the power production performance of one or two of Minesto's DG100 tidal power plants, according to the information on the Welsh government's procurement portal Sell2Wales.
DNV GL will provide the power production performance assessment guided by DNVGL-ST-0164 section 18.9.1, which is a set of standards that provides principles, technical requirements and guidance for the design, construction and in-service inspection of tidal turbines, as stated in the tender.
Minesto noted it is not looking for a certification of the DG100 power plant according to DNVGL-SE-0163 service specification for the certification of tidal turbines and arrays, or similar.
The company also said it would prefer the verification or assessment report to be completed during autumn 2020, as it pushes ahead with the commissioning of the first DG100 unit ahead of installation at Vestmannasund in Faroe Islands.
So far, Minesto has verified the key kite system functions as well as conducted safe and efficient installation and recovery procedures ahead of installation planned later in 2020.
To remind, in November 2018, Minesto signed a collaboration agreement with SEV, the main power generator and distributor on the Faroe Islands, for two installations of Minesto's DG100 model.
The collaboration agreement between Minesto and SEV covers the installation, commissioning and operation of two grid-connected units of Minesto's DG100 model, part of the company's tidal kite technology called Deep Green.
The agreement also includes a power purchase agreement through which SEV commits to purchase the electricity generated by Minesto's tidal energy converters.
SEV also committed to provide required infrastructure such as grid connection and resources for consenting processes.
The project is financed through a mix of equity and resources from Minesto and SEV together with public funding grants.