Minesto widens first quarter loss
Swedish marine energy developer Minesto has recorded an increase in net loss for the first quarter of 2021, when compared to the financial results for the same period posted a year before.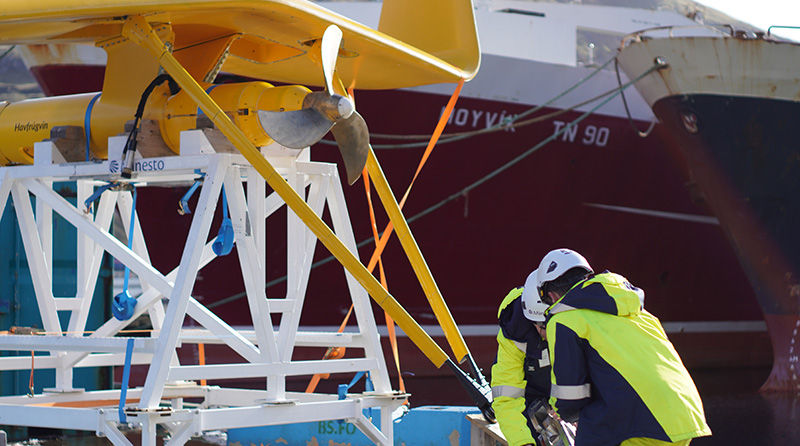 The net loss for the first quarter of 2021 amounted to SEK 2.3 million (€222,000), which is an increase to the loss of SEK 1.9 million (€187,000) recorded in the same period last year.
Total operating income amounted to SEK 10.5 million (€1.03 million) for the period, which is a slight decrease when compared to the first quarter of 2020 when the company posted SEK 11.9 million (€1.8 million).
This was mainly due to capitalised development work, according to Minesto.
Swedish developer's operating loss in the 2021 first quarter reached SEK 4.6 million (€453,000), which is an increase from SEK 3.2 million (€315,000) filed for the same period in 2020.
The negative result is largely attributable to business development and administration related to technology development and includes costs such as personnel, rents, and services, the company said.
During the reporting period, grants of up to SEK 4.8 million (€473,000) were accrued by Minesto, of which SEK 4 million (€394,000) reduced the acquisition value of the capitalised development costs.
During the period, payments of SEK 5.9 million (€581,000) were received from public funding schemes.
At the end of the reporting period, Minesto's cash and cash equivalents amounted to SEK 90 million (€8.9 million), as opposed to SEK 136 million (€13.4 million) reported last year.
Martin Edlund, Minesto's CEO, said: "The satisfactory results from operations in the Faroe Islands, both in terms of electricity production and the DG100 system's performance in automatic mode, provides the right conditions and significant risk reduction to drive the development of larger power plants and the first commercial farms".
During the first three months of 2021, Minesto resumed operations with the DG100 power plant in the Faroe Islands.
The focus has been on optimising electricity production to grid together with the customer, electricity utility company SEV, and to provide production and tidal flow data to DNV for third-party verification.
In March, Minesto entered a memorandum of understanding with Schneider Electric to work together to create ocean energy farms based on the company's Deep Green technology. The collaboration reaches from technical system integration and project management to sales and project finance opportunities.
Furthermore, Minesto made significant progress in power production to the electricity grid, with average power produced aligned with simulated results.