MINSHIP trials biofuel on bulk carrier
Bavarian ship management company MINSHIP and its subsidiary MINMARINE have embarked upon a biofuel trial as part of their efforts to cut the carbon footprint of their fleet.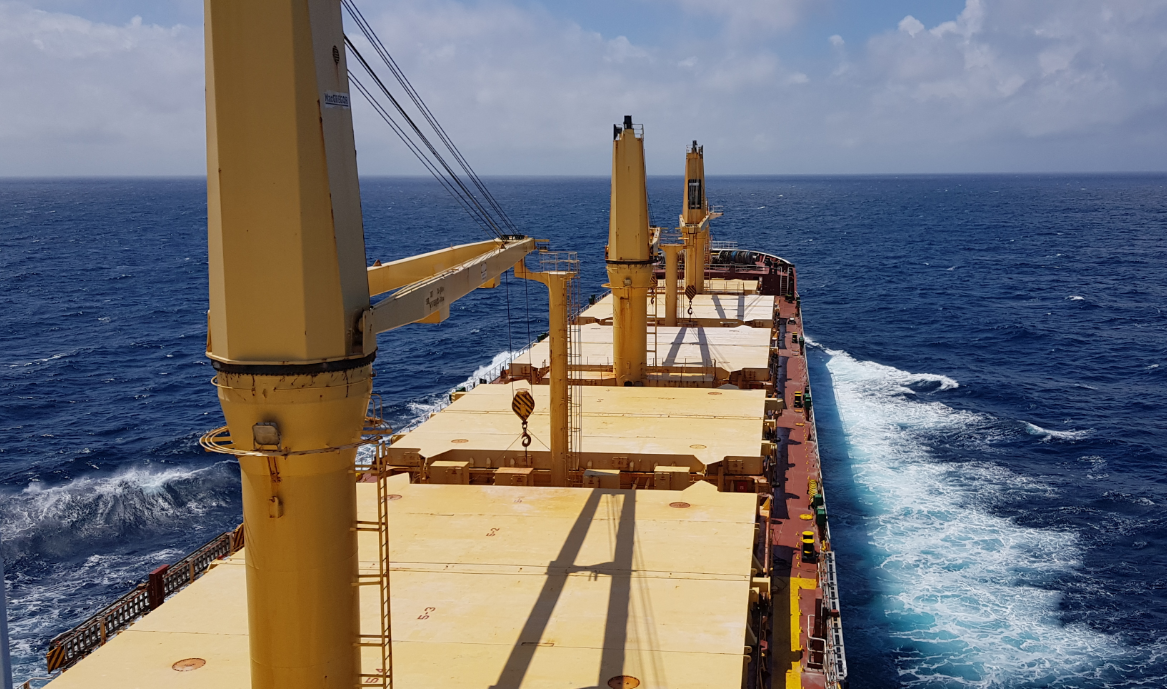 The trial run is being carried out by their managed bulk carrier M/V Trudy which bunkered biofuel at the Port of Rotterdam on April 17.
The biofuel was GoodFuels' sustainable Bio-fuel Oil MR1-100, a second-generation sustainable biofuel produced from certified feedstock that is labeled as waste or residue.
Second-generation biofuels do not compete with food crops and are produced from lignocellulosic biomass, such as switchgrass, trees, bushes, and corn stalks.
The interest from shipowners in biofuels is rising as this type of fuel jas similar physical and chemical properties to diesel oil and as such, they can be used with minimal or no changes to marine engines and their fuel delivery systems.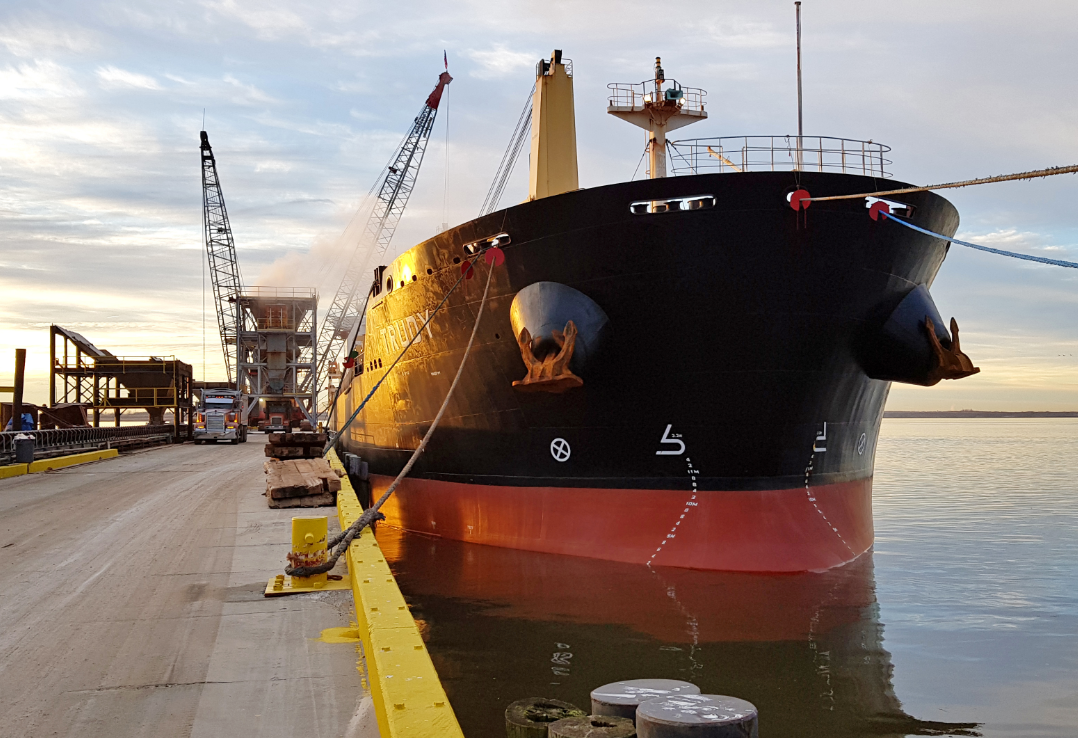 Since biofuel will be the only fuel burnt in the main engine of M/V Trudy for the next 8-10 days, it is estimated that the ship will generate up to 90% less CO2 emissions than if it was burning a conventional shipping fuel.
The companies said that they would monitor all the ship's performance indicators during the ship's bio-fuel powered trial voyage to help inform future operations.
"Following more than a year of preparations between multiple stakeholders, including ship owners, fuel suppliers, flag states, insurance companies and manufacturers, the initiation of this trial, led by subsidiary organization MINMARINE, has only been possible through the vision and support of GoodFuels," MINSHIP Shipmanagement Managing Director Markus Hiltl said.
The company is planning additional trials on more vessels with a view to making biofuel a real alternative for their managed fleet to reduce carbon footprint.