MODEC's Brazil-bound FPSO to get training simulator for critical operating procedures
Japan's FPSO provider MODEC has hired Inprocess, a Spain-headquartered process simulation services and consulting company, for the provision of a new Emulated Operator Training Simulator (OTS) solution for a floating production storage and offloading (FPSO) vessel bound for Brazil.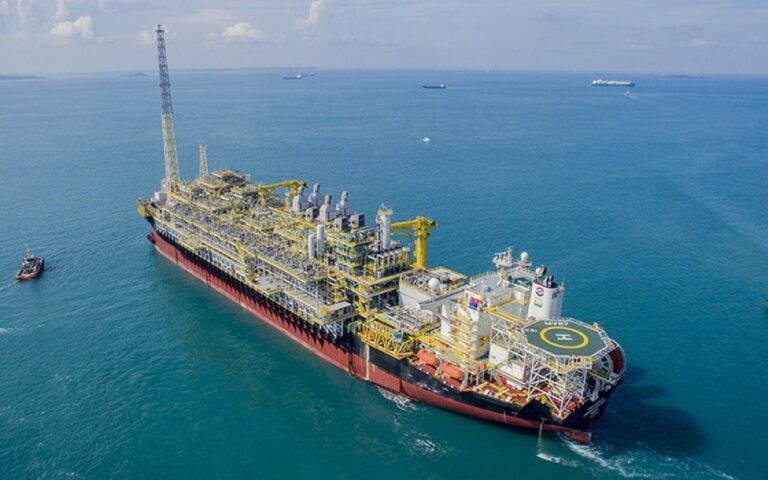 Inprocess reported last Friday that it had been awarded a deal for the development and commissioning of a rigorous Emulated OTS solution for MODEC's FPSO. This is going to be the sixth MODEC-operated FPSO leveraging Inprocess' expertise in the implementation of OTS.
As any error will be converted into a lesson learned without any real-life consequences, Inprocess defines an OTS as a suitable platform on which operators can practice, providing a safe environment to perform unfamiliar processes and control tasks.
The company further elaborates that the main project objective is to provide on-time training to operations personnel – control room operators, operations supervisors and process engineers – on the critical operating procedures before the start-up of the FPSO. The estimated project timeline is eight months.
The firm adds that this will result in reducing the risk of major operational incidents, increasing plant on-stream time and performance, providing a test-bed system for engineering analysis, and testing of changes prior to implementation. 
In addition, MODEC staff are expected to gain hands-on experience in the operation of the facility in the various situations encompassing: first-oil start-up; control of process systems (normal operation and load changes-feed variations); preparing process systems for shutdown (normal shutdown); start-up after a recent trip or shutdown; and control emergencies and abnormal situations.
Furthermore, Inprocess highlights that MODEC's engineers will benefit from the results obtained with the dynamic simulation model of the topsides during the OTS project execution. The engineers will also enhance their experience in the units' processes and develop diagnostic skills to recognize and respond to emergency and/or upset situations, resulting in increased plant safety and on-stream time, according to Inprocess.
Moreover, the proposed operating procedures will be validated and tested. Based on the Spanish-based player's statement, the control room operators will receive in-depth training well before first oil in the risk-free environment provided by the rigorous Emulated OTS, as well as training on long-term system responses and/or complex sequences of events.
When it comes to MODEC's recent activities, it is worth noting that the FPSO provider inked a deal with Keppel Shipyard in February for the installation and integration of topside modules onboard the Bacalhau FPSO.
Following completion, the FPSO will be deployed in the Bacalhau field – located in the Santos Basin, offshore Brazil – and will carry out operations for Equinor and its field partners.