MOL CEO: We will transport LNG from Russia as long as we can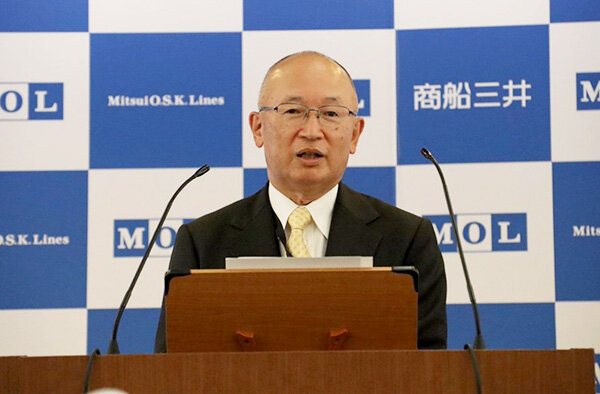 Japanese shipping heavyweight Mitsui O.S.K. Lines plans to resume energy transport business, mainly of LNG, from Russia as long as possible, the company's President & CEO Takeshi Hashimoto said in a New Year's address.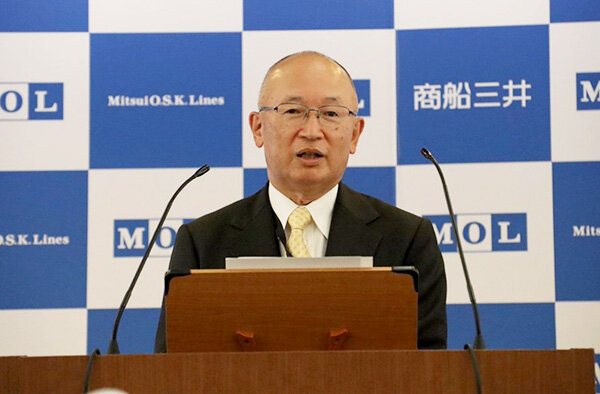 "Disruptions in supply chains, soaring energy and grain prices, global inflation, and so on—turmoil continues in a variety of fields. Some companies decided to withdraw from Russia-related business, but our group will continue to offer stable transport services, placing the highest priority on securing the safety of crewmembers, cargo, and vessels, as a company that develops a social infrastructure business centered on ocean shipping, transporting commodities essential to people's lives," he said.
"Considering about strategic importance of energy supply under current circumstances, we will continue our energy transport business, mainly LNG, from Russia, as long as we can, and this is also in line with the direction of the Japanese government's policy."
Energy imports from Sakhalin 1 and Sakhalin 2 projects in Russia's Far East are of strategic importance for Japan. As of August 2022, Japan was the world's largest importer of LNG with 4.3 billion metric tons imported, with approximately 10 percent of its LNG from Russian suppliers, data from the U.S. government shows.
Due to its large dependence on Russian gas, the Japanese government was one of the rare governments to encourage firms Mitsui & Co. and Mitsubishi Corporation to continue as investors in the Russian Sakhalin 2 gas project.
The Sakhalin II LNG project lost a major shareholder last year when Shell decided to exit its 27.5 percent stake, writing off an investment with a book value of $1.6 billion.
Russian President Vladimir Putin ordered the project to be transferred from its Bermuda-based operator to a domestic company and told foreign shareholders they would have to re-apply to maintain their stake in the new entity.
In August 2022, the Kremlin approved applications from the two Japanese trading houses Mitsui and Mitsubishi Corp. to transfer their stakes to the new operator. Mitsui still holds a 12.5% stake in the project.
In order to keep its imports untack, the Japanese government has managed to persuade its marine insurers to continue war-risk coverage for vessels in Russian waters in January, according to Kyodo News. The firms are said to be renegotiating the coverage with reinsurers after the latter announced their withdrawal from the business.
On the other hand, the U.S. is eager to avail of the ongoing supply-demand crunch and rising LNG prices due to Russia's war in Ukraine to connect its LNG suppliers with Japanese LNG off-takers.
Like its counterpart K Line, MOL also expects to post record-high profits for the current fiscal year, benefiting from strong demand for ocean-going shipping and a surge in market rates. Freight rates have started to decline, especially in the container business, and MOL expects a reversal in market conditions moving forward.
Hashimoto hopes that the nearly three-year-long turmoil caused by COVID-19 is finally coming to an end, however, due to global inflation the company's business results for the next fiscal year are likely to move downwards.
"This year, we may see the impact of inflationary measures in the U.S. and Europe, and a significant but temporary downturn in the economy, however, we expect a return to a moderate expansionary trend in the not-too-distant future, as the Chinese economy normalizes and the pace of U.S. interest rate hikes slows. We intend for this year to be one in which we effectively use the capital we have accumulated over the past two years to prepare for deteriorating financial results and to invest for our future growth," he noted.
The prediction comes as MOL readies to carry out a major reorganization of its business. Namely, to expand its overseas regional business, the group will be broadly re-grouped into "corporate organizations", "business organizations", and "regional organizations".
MOL is also working on the expansion into non-traditional shipping businesses, such as offshore and cruise, to stabilize group's earnings and hedge from market volatility in shipping.
In addition, the shipping major is launching the Human Capital Strategy Division, which will be responsible for planning and promoting policies to develop and enhance the human capital of the entire group.
"I want MOL to be viewed as an excellent company in every aspect," Hashimoto said.
"The group's policy is to actively pursue overseas business development in line with its regional strategy, and we are also strengthening our non-shipping businesses such as offshore, logistics, real estate, and cruise ships, in addition to the traditional ocean shipping business. Let's firmly commit to Rolling Plan 2022 and the new management plan starting next fiscal year, and aim to become an excellent company through the growth of the group and the enhancement of our corporate value."