MOL's LNG-Fueled Tugboat Marks 1st Bunkering of LNG in Kansai Region
Japanese shipping company Mitsui O.S.K. Lines (MOL) said that its LNG-fueled tugboat Ishin bunkered LNG fuel in Sakai Senboku Port for the first time, in preparation for test operation.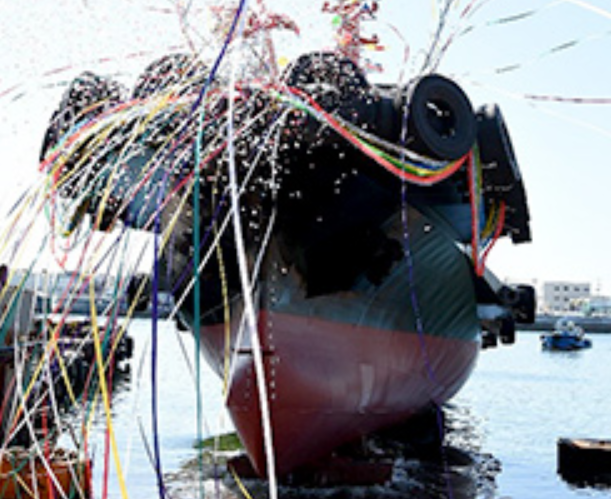 As informed, this is the first bunkering of LNG as a vessel fuel at any port in the Kansai region.
The LNG fuel was supplied by Osaka Gas, using a truck-to-ship LNG bunkering procedure. After test sailing with LNG fuel, the Ishin is slated for delivery in late February and will start operation in April as the first LNG-fueled tugboat serving Osaka Bay.
Ordered from Kanagawa Dockyard in 2018, Ishin will be operated by Nihon Tug-Boat. The LNG-fueled tugboat will escort large-scale freighters in Osaka Bay and the Seto Inland Sea.
The 250-ton vessel features a length of 43.6 meters and a width of 9.2 meters and can reach a speed of 16 knots or higher.
It is equipped with dual fuel engines allowing high-speed operation and superior environmental performance.
Working closely with the Osaka Prefecture Port and Harbor Bureau and Osaka Gas, MOL has worked to develop an LNG fuel supply system for ships in Sakai Senboku Port, which will be the first in Osaka Bay, by developing Ishin.
MOL established a bunker business office to accelerate its initiatives on LNG and other alternative vessel fuels and is entering the business of supplying LNG and other fuels.