MOL's LNG tug bunkers fuel at Sakai Senboku Port
---
Japan's Mitsui O.S.K. Lines (MOL) on Thursday said its LNG-fueled tugboat Ishin completed first liquefied natural gas bunkering operation at the Sakai Senboku Port.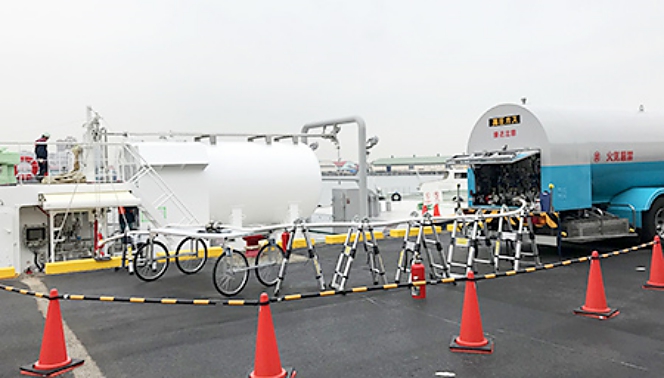 LNG fuel was supplied by Osaka Gas using a truck-to-ship LNG bunkering method, MOL said in a statement, noting that the preparations for test operations are drawing to a close.
After sea trials with LNG fuel, the Ishin, to be operated by Nihon Tug-Boat, is slated for delivery in late February and will start operation in April as the first LNG-fueled tugboat serving Osaka Bay.
MOL developed the LNG supply system for ships in Sakai Senboku Port together with the Osaka Prefecture Port and Harbor Bureau and Osaka Gas.