More time in Canada for Siem vessel
An anchor handling tug supply (AHTS) vessel from Norway's shipping company Siem Offshore has been awarded a contract extension for operations offshore Canada.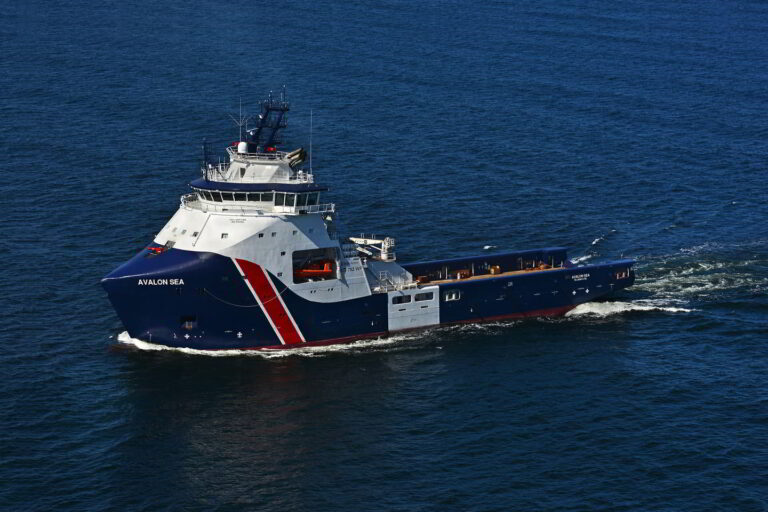 Siem Offshore revealed on Monday that it was awarded a contract extension for the multi-role AHTS Avalon Sea in Canada. This extension covers a firm duration of another 18 months upon completion of the current contract, ensuring continued operations for the vessel well into the fourth quarter of 2024.
The AHTS Avalon Sea was delivered in 2016 by Remontowa Shipyard. The vessel has been supporting ExxonMobil's Hebron platform, located offshore Newfoundland, Canada, since its delivery. This platform consists of a stand-alone gravity-based structure, which supports an integrated topsides deck that includes living quarters and drilling and production facilities. It has a storage capacity of 1.2 million barrels of oil.
Located about 350 kilometres offshore Newfoundland and Labrador's capital St John's, in the Jeanne d'Arc Basin, the Hebron platform lies in water depths of about 300 92 metres while the site encompasses the Hebron, West Ben Nevis, and Ben Nevis fields.
Ever since the Hebron platform started production in November 2017, there have been several safety incidents on the platform. The latest one took place in August 2021 when a worker on the Avalon Sea support vessel was injured while supporting activities associated with lifeboat winch load testing on this platform. The previous extension for this vessel was secured in February this year.
Over the past few months, Siem Offshore has been winning new deals for its vessels and extending existing ones. The most recent extension was secured with Equinor earlier this month for another AHTS vessel, which will continue carrying out operations off Norway.