Murphy wraps $1.2B acquisition of LLOG's Gulf of Mexico oil fields
Murphy Oil Corporation has closed the previously announced acquisition of LLOG's deepwater U.S. Gulf of Mexico oil fields.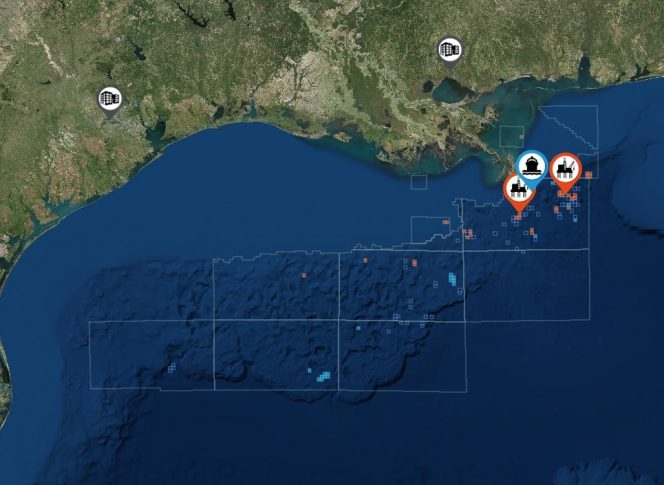 "After taking into account customary closing adjustments, Murphy's total cash consideration paid was $1.227 billion, which was funded primarily through the company's $1.6 billion revolver and other sources of liquidity," Murphy said Monday.
To remind, Murphy had in April said initially said it would pay a cash consideration of $1.375 billion, plus possible additional contingent consideration payments based on the certain milestones. Namely, Murphy said it could pay up to $200 million more in the event that revenue from certain properties exceeds certain contractual thresholds between 2019 and 2022; and $50 million following first oil from certain development projects.
The acquired assets will be fully owned by Murphy Exploration & Production Company – USA, and not part of MP Gulf of Mexico, LLC ("MP GOM"), the entity which currently owns all of Murphy's legacy producing Gulf of Mexico assets.
During the month of June, after accounting for a planned curtailment from a third-party downstream pipeline outage, the average net production for the acquired assets is expected to be approximately 22,000 to 24,000 Boepd. Following the temporary downstream pipeline outage, Murphy anticipates production for the acquired assets for the second half of the year to be 31,000 to 33,000 Boepd, which is in line with previously disclosed annualized production of 32,000 to 35,000 Boepd.
Announcing the deal in April, Murphy said the acquisition would add 26 Gulf of Mexico blocks to Murphy's portfolio. The deal covers seven producing fields, four development projects with future start-ups, in the Mississippi Canyon and Green Canyon areas.
Murphy then said the purchase would add approximately 66 Mmboe of Proven (1P) reserves and 122 Mmboe of Proven and Probable (2P) reserves1, of which 72 percent is oil. This estimate has now been upgraded to 73 Mmboe.
Roger W. Jenkins, Murphy's President and Chief Executive Officer said: "We are excited to close another accretive Gulf of Mexico transaction as we continue to transform the company. After our third-party reserve engineers audited these newly acquired assets, we were able to increase the proved reserve volumes by 13 percent, to 73 Mmboe which further enhances the attractive acquisition metrics. Our newly expanded Gulf of Mexico portfolio is consistent with Murphy's long-term vision of increasing high-margin, oil-weighted production in an area where we have a long history of operational success."