Nauticor in another German LNG STS first
Hamburg-based LNG supplier Nauticor has completed another milestone LNG bunkering operation in Germany.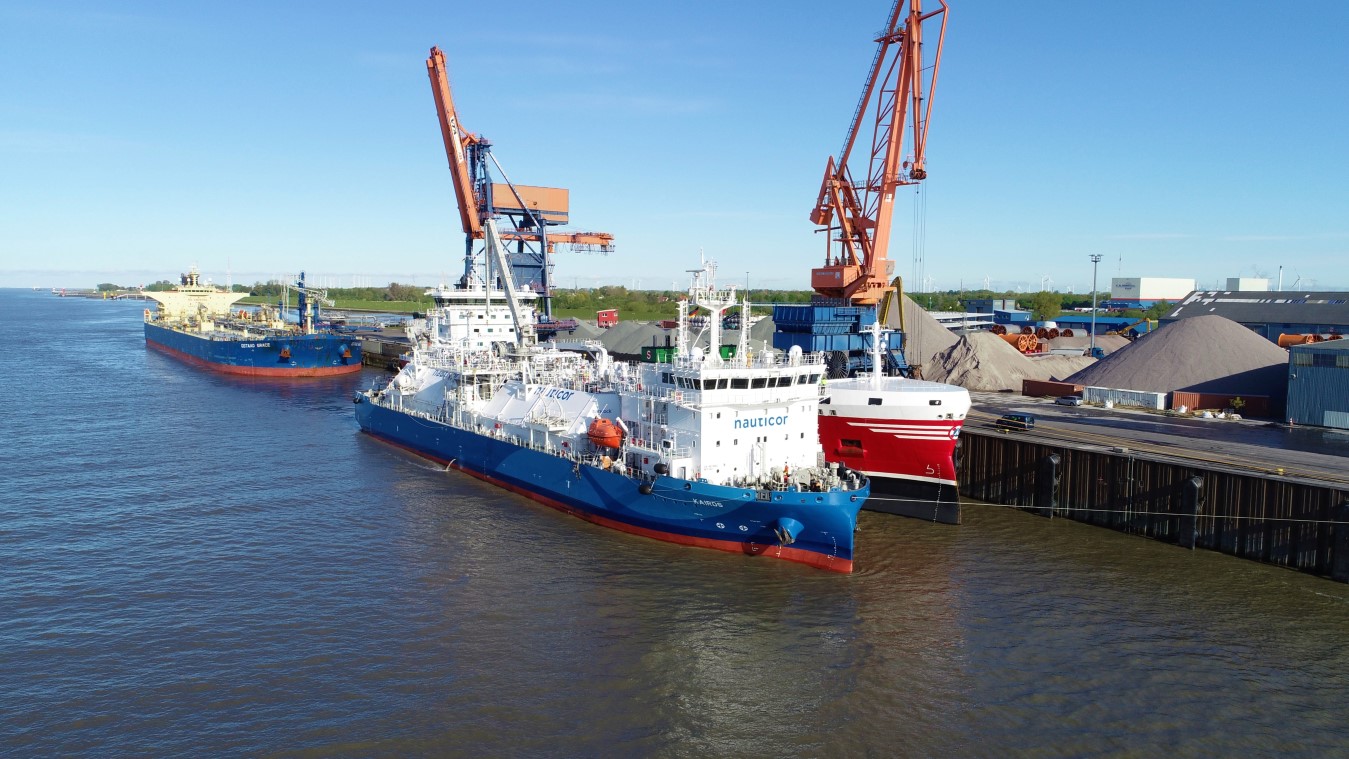 The company conducted the first ship-to-ship LNG bunkering operation for a product tanker Ramelia in the port of Brunsbüttel at the river Elbe.
This is also another milestone for the company as the first bunkering operation it has completed since becoming a part of the Nordic energy company Gasum.
Gasum acquired the marine bunkering business of Nauticor from Linde AG on April 30. It has also acquired Linde's biogas business in Scandinavia.
Donsö-based shipowner Älvtank owns the receiving vessel Ramelia. The tanker pool of the Gothia Tanker Alliance manages the vessel.
Like several LNG bunkering operations before, the operation was conducted under the LNG supply agreement. Nauticor has signed an agreement with Furetank Rederi, a member of the Gothia Tanker Alliance in 2018.
The bunkering operation in Brunsbüttel is also the second German LNG premiere taking place at the port. Nauticor's bunkering vessel Kairos conducted the first German ship-to-ship LNG bunkering operation there in 2019.