Need a Brain for Your Container? Welcome to Container Utopia
Small and mid-size shipping companies are invited to apply to an initiative, launched by Israeli shipping IoT startup Loginno, to have their entire container fleet fully digitalized.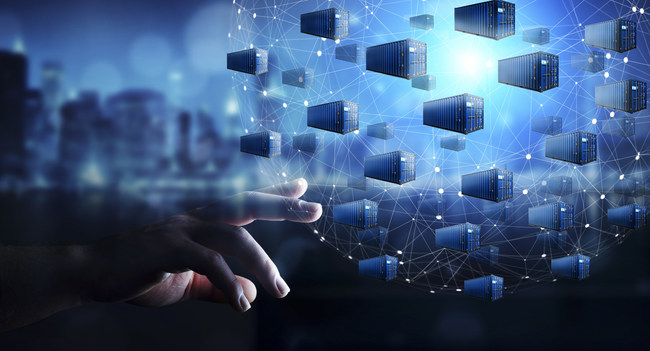 Under the campaign dubbed "The Contopia (Container Utopia) Factor", the company aims to transform the shipping industry's way of doing business, paving the way for every shipping container in the world to become real-time IoT connected.
During the 6-month process, shipping companies are encouraged to submit an executive summary, detailing what they will do exactly if they are selected to equip their entire fleet with Loginno's patented AGAM devices.
The Contopia Factor competition is open for proposals until mid-March 2019. A panel of industry leaders will then select the competition winner.
"We've patented the use of a standard part of the container called the container VENT,"  Shachar Tal, Loginno co-founder told World Maritime News.
"This gives us a lot of operational advantages as we can use the global depot infrastructure for installations with zero training. Inside the AGAMs, we use military technology previously unseen in the commercial sector to create a "brain" which understands everything that's going on with the container and its cargo. Something like a smartwatch that understands when you run, sleep etc – but for containers."
As explained by Nir Gartzman, co-founder of maritime innovation hub theDOCK, which is also a partner in the initiative, creating Contopia will have a significant effect on the bottom line of the selected shipping company, decreasing operational costs, and gaining competitive advantages because of the upgraded services they could offer their customers.
As explained, some of the use cases include the onboarding of scale-less weight measurement, SOLAS VGM compliant, the development of a "Cyber Seal" certificate to replace a container's physical seal, as well as use cases in operational optimization, supply chain management, smart cargo insurance and frictionless country borders.
"The AGAMs go on a container and can last 10 years or more, leading to feasibility of actually converting a fleet of containers to smart containers for their entire lifetime. These will all be tested in the Contopia scenario we are creating," Tal added.
"We are going to create a unique sandbox, previously unseen in the marine sector, in which many Contopia use cases could be tested in real-life scenarios," Rami Pugatch, operations researcher at the department of industrial engineering and management BGU, also a partner in the initiative.
Other Contopia partners include classification society Lloyd's Register, electronics manufacturer Sunwoda and defense innovation specialit IAI.
Eligible companies interested in applying can do so here.