Neptune Energy to keep Deepsea Yantai rig until late 2021
Oil and gas company Neptune Energy has extended the contract for the Deepsea Yantai semi-submersible offshore drilling rig until late 2021.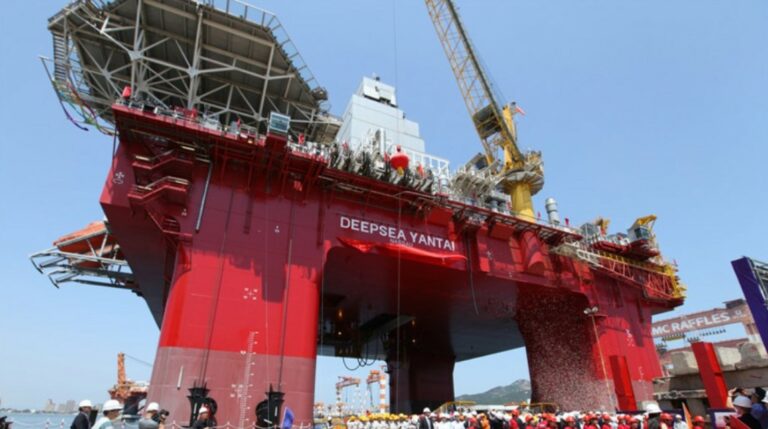 The Deepsea Yantai rig – formerly known as the Beacon Atlantic – is owned by China's CIMC and managed by the Norwegian drilling contractor Odfjell Drilling.
The rig was used this summer to make the Dugong discovery. In August, Neptune claimed that it was the largest oil discovery in Norway so far this year.
According to the company, the volumes are estimated to be in the range of 40 – 120 million barrels of oil equivalent (boe).
The manager of the rig, Odfjell Drilling said that Neptune Energy extended the contract for the Deepsea Yantai with three additional wells taking the rig to late 2021.
According to Odfjell, the rig will conduct the second drilling phase of Neptune Energy's Fenja field development project. Also, the parties have agreed to increase the number of optional wells from the remaining five up to ten optional wells.
Simen Lieungh, CEO of Odfjell Drilling, said: "The extension of the Deepsea Yantai is an acknowledgement of the excellent work performed by our team in the mobilisation, start-up and operation of the Deepsea Yantai".
Neptune Energy initially hired the Deepsea Yantai under its original name, the Beacon Atlantic, in March 2019. Namely, the oil and gas firm chartered the rig from CIMC Raffles and drilling operations started in the fourth quarter of 2019.
The estimated duration of the firm program of six wells under the deal was for 400 days. Neptune also had options to extend the contract for up to 10 more wells.
As for the rig, the Deepsea Yantai is of GM4D design and is capable of harsh environment operation and is winterized for operation in Arctic areas.
It is worth noting that CIMC Raffles and Odfjell Drilling signed a four-year management agreement last year, under which Odfjell Drilling would manage and operate the rig.
The driller also has the exclusive right to buy the rig and will have a right of first refusal on any offer to purchase the unit following the exclusivity period.