Neptune pushes back several project start-up dates despite 'strong quarter'
Despite the challenges of COVID-19 and weaker commodity prices, Neptune Energy had a strong first quarter but still decided to push back several project start dates to smoothen investments through 2020-2022.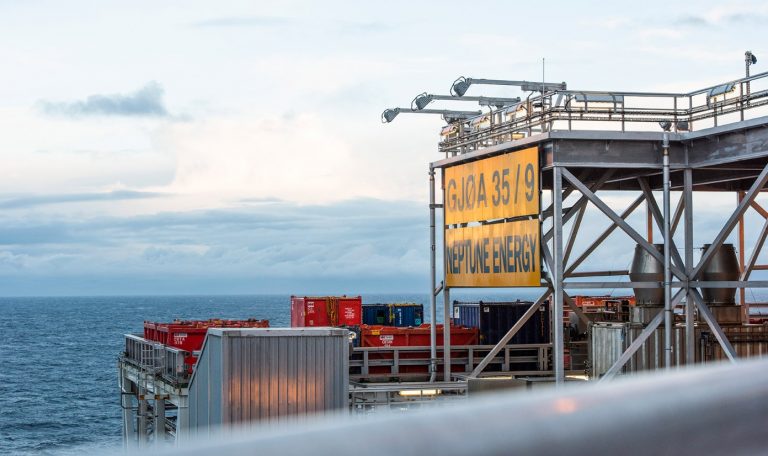 Neptune said in its first quarter report on Wednesday that its production for the period averaged 162.1 kboepd, above its full-year guidance range.
Since the end of the quarter, the Touat plant in Algeria reached plateau capacity and project handover is being finalised.
According to the company, there has been a limited impact from COVID-19 on operations. However, disruption to the global supply chain has slowed down some project activities.
While the weakness in commodity prices is a significant challenge for the oil and gas industry, Neptune stated that it was well-positioned, with significant available liquidity, low operating costs and high levels of hedging.
To protect its balance sheet, Neptune previously announced cost reduction measures of $300-400 million for 2020 across operating costs, G&A, and capex.
Project starts and drilling pushed back
To remind, Neptune recently terminated the agreement to acquire Edison E&P's UK and Norwegian subsidiaries from Energean to enhance near-term liquidity by around $460 million and focus on its project pipeline.
"Our project pipeline represents the main area of immediate cost reductions. In addition to the impact of COVID-19 on some of our schedules, we have elected to slow the pace of investment on certain other projects, which will smooth investment across 2020-22", the report stated.
Even though this will result in first production from several projects being pushed back, the overall impact on production is limited, with reduced growth in forecasted company production in 2021 and 2022.
First production from the Njord and Duva projects is now expected to occur in the second half of 2021, with Fenja due onstream in early 2022.
Start of oil production from the Seagull project is likely to be deferred until late 2022.
As previously guided, the Merakes field is expected onstream in mid-2021. The P1 Gjøa project is largely unaffected.
The company also opted to defer several wells into 2021 and the only two wells remaining in 2020 are the Sillimanite South and Dugong exploration wells.
Profit & revenues down
In its report on Wednesday, Neptune Energy posted 1Q 2020 revenue of $479.7 million, a decrease when compared to the $621.1 million in the same period last year.
The company's profit before taxes for the quarter amounted to $118.4 million compared to a profit of $206.6 million in 1Q2019.
Neptune's net profit totalled $47 million in the first quarter of 2020 versus a $52.7 profit in the same quarter in 2019.
Jim House, CEO of Neptune, said: "Despite the challenges posed by the COVID-19 pandemic, Neptune's operational performance in the first quarter of the year was strong. Our resilience plan and hedging activity mitigated weaker commodity prices, resulting in a robust financial performance.
"We have taken decisive action across the business to increase liquidity and reduce cost while preserving long-term value. We continue to review our business to identify opportunities to reduce operating expenditure further and focus on value over volume.
"The second quarter of the year is likely to be more challenging and we expect production to be lower, reflecting planned maintenance and development-related shutdowns and weaker commodity prices".
Lower output ahead
After a strong start to 2020, Neptune expects production to be lower in the second quarter reflecting planned maintenance and development related shutdowns, partially offset by higher production at Touat and the Netherlands.
The company's full-year production guidance remains unchanged at 145-160 kboepd and includes the expected impact of mandatory production cuts imposed in Norway, the withdrawal from the Energean transaction, and a focus on value over volume.
Since March 2020, commodity prices moved sharply lower. Neptune stated that, even though it had a high hedge ratio, particularly on gas, earnings and operating cash flows in the near-term were likely to be lower than reported in the first quarter.
Together with hedging gains, the reduction in operating cash flow is fully mitigated in 2020 by Neptune's resilience plan and lower expected taxes. The company fully expects to achieve positive free cash flow for the year.
Due to its strong operating performance and the delivery of the resilience plan, the company expects operating costs to average less than $10/boe for the full year.
The development capex guidance for the year is also reduced to $700-800 million and the exploration spend is expected to be around $125 million.