New company for offshore services comes to market
France-headquartered Bourbon and Canada's Horizon Maritime have established a new company with a base fleet of seven vessels dedicated to providing marine services and operations with a focus on the North Sea and Canadian offshore markets.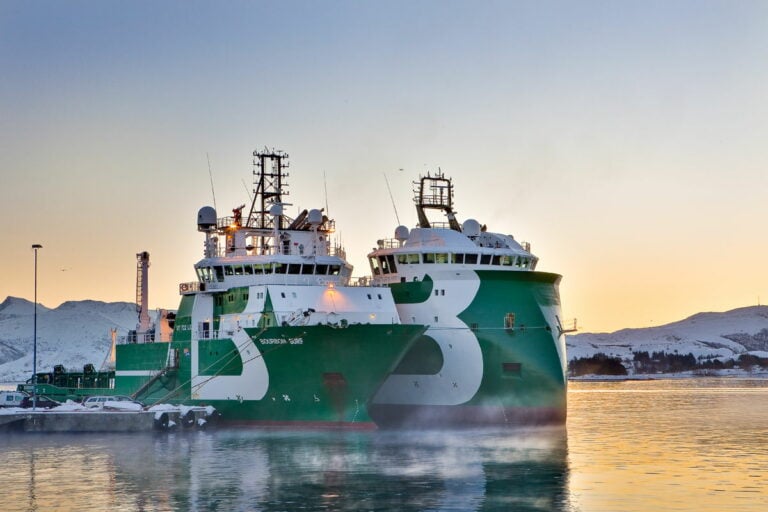 Incorporated in Norway, Bourbon Horizon is strategically positioned in Fosnavåg, Norway, and St. John's, Newfoundland and Labrador, Canada, to support offshore oil & gas and renewable energy projects.
"This strategic joint venture combines two groups specialized in the offshore sector, with cultures and visions aligned on the future of the offshore industry," said Bjørn Remøy, Bourbon Offshore Norway's Managing Director.
"Bourbon Horizon AS intends to support our customers through ongoing market recovery, and active participation in the development of offshore renewable energy and oil & gas projects."
The new company has a base fleet of seven modern offshore support vessels, including five platform supply vessels (PSVs), a large anchor handling tug supply (AHTS) vessel with a work-class remotely operated vehicle (WROV) and a multi-purpose support vessel (MPSV) currently configured for subsea and trenching services.
According to the parties, Bourbon Horizon, which has more than 200 employees, will also offer comprehensive ship management services to other shipowners in the industry.
Cliff Gaetz as Managing Director of Bourbon Horizon will be supported by Bjørn Remøy and senior operational leads, Ståle Kyrkjedelen and Colin Doody.
"Entering this strategic partnership with Horizon Maritime represents a tremendous opportunity to strengthen our current position in the North Sea markets," said Rodolphe Bouchet, CEO of Bourbon Marine & Logistics.
"The Bourbon Horizon AS JV will also support the consolidation of the OSV sector in harsh environments, while achieving substantial economies of scale, to allow the creation of a diversified and particularly competitive offering."