New Fortress lines up $1.5 bln share sale to fund Golar buy
New York City-based New Fortress Energy is lining up a $1.5 billion offering to fund its Golar LNG Partners acquisition.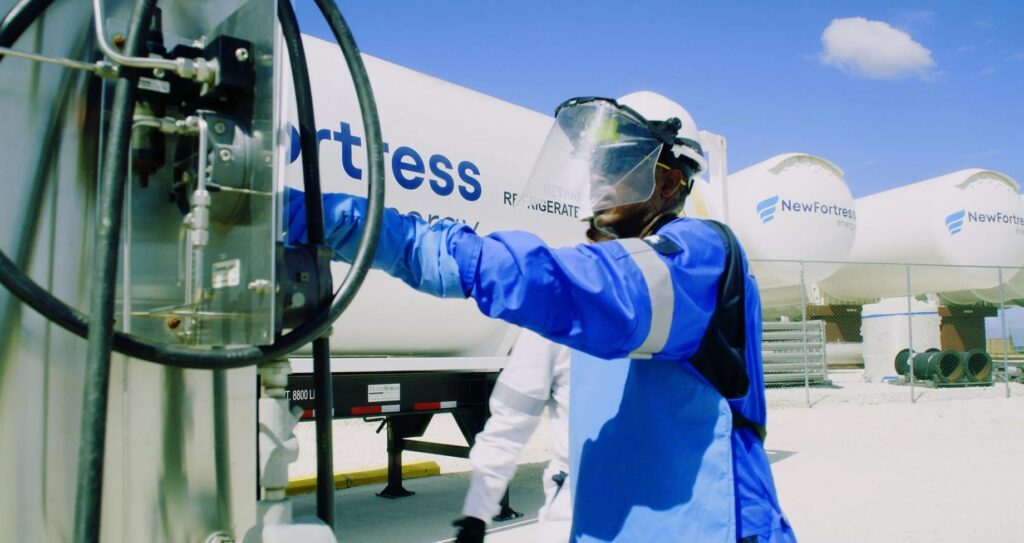 Subject to certain exceptions and thresholds, the secured notes due to September 2026 will be guaranteed by each domestic and foreign unit of the company that is a guarantor under its existing senior secured notes.
The company intends to use a portion of the net proceeds from this offering to fund the cash consideration for its previously announced acquisition of Golar LNG Partners and pay related fees and expenses.
The company intends to use any remaining proceeds from this offering for general corporate purposes, including making investments in developing projects. The notes will be subject to a special mandatory redemption.
To remind, NFE has agreed to acquire Hygo Energy Transition and Golar LNG Partners in a $5 billion deal.
With the acquisition of Hygo, a joint venture between Golar and Stonepeak Infrastructure Partners, it will acquire an operating floating storage and regasification unit (FSRU) terminal and a 50 per cent interest in a 1500 megawatt power plant in Sergipe, Brazil. It will also acquire two other FSRU terminals with 1200 megawatt of power in advanced stages in Brazil. Hygo's fleet comprises a newbuild FSRU and two operating LNG carriers.
With the transaction of Golar LNG Partners, New Fortress Energy will also acquire a leading owner of FSRUs and LNG carriers as well as a pioneer in floating liquefaction technologies.
The addition of their fleet of six FSRUs, four LNG carriers and a 50 per cent interest in Trains 1 and 2 of the Hilli FLNG, is expected to support both New Fortress Energy's existing facilities and international project pipeline.
The closing of the transaction is expected to occur in the first half of 2021.