New FPSO arrives in Brazil for final commissioning ahead of production start-up
Japanese FPSO operator MODEC has confirmed that a new floating production storage and offloading (FPSO) vessel arrived in Brazil to get ready for work in the pre-salt Santos Basin for the country's state-owned energy giant, Petrobras.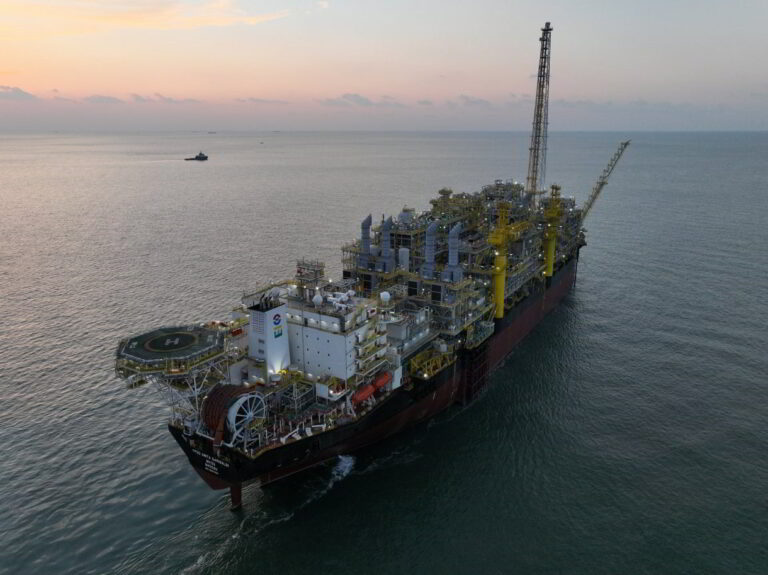 In a recent social media post, MODEC reported that the FPSO Anita Garibaldi MV33, its newest production vessel, had arrived in Brazil, where its final commissioning would proceed in a shipyard in the state of Espírito Santo. This FPSO left the DSIC Marine Yard shipyard in the city of Dalian, China, and embarked on its journey to Brazil on 6 October 2022.
The FPSO Anita Garibaldi MV33 will be installed at the Marlim field in the Campos Basin. It will be capable of processing 80,000 barrels of crude oil and 7 million cubic meters of gas per day. The new vessel will be connected to 43 wells, with peak production scheduled for 2026.
This is the second of two FPSOs that are part of the Marlim and Voador revitalisation project in the Campos Basin, which will replace nine platforms currently operating in the Marlim and Voador fields (P-18, P-19, P-20, P-26, P-32, P-33, P-35, P-37 and P-47).
The second FPSO is called Anna Nery and is scheduled to start production in the first quarter of 2023. In a bid to extend the production from the fields' deposits until 2048, these two FPSOs are planned to be connected to 75 wells.
Another FPSO to start work off Brazil in 2023
Furthermore, MODEC disclosed that it would start operating the FPSO Almirante Barroso MV32 in 2023 for Petrobras at the Buzios field. Converted from a very large crude carrier (VLCC) and delivered by COSCO Shipping Dalian in China, this FPSO started its trip to Brazil in July 2022.
The FPSO arrived on 5 October 2022 in Angra dos Reis, in the state of Rio de Janeiro to start its commissioning activities in a local shipyard. This FPSO will have the capacity to produce up to 150,000 barrels of oil and 6 million m³ of gas daily.