Two new FPSOs in preparation for Brazilian operations
Japanese FPSO operator MODEC has delivered one FPSO to Brazil's energy giant Petrobras while another one is on its way from a shipyard in China to Brazil.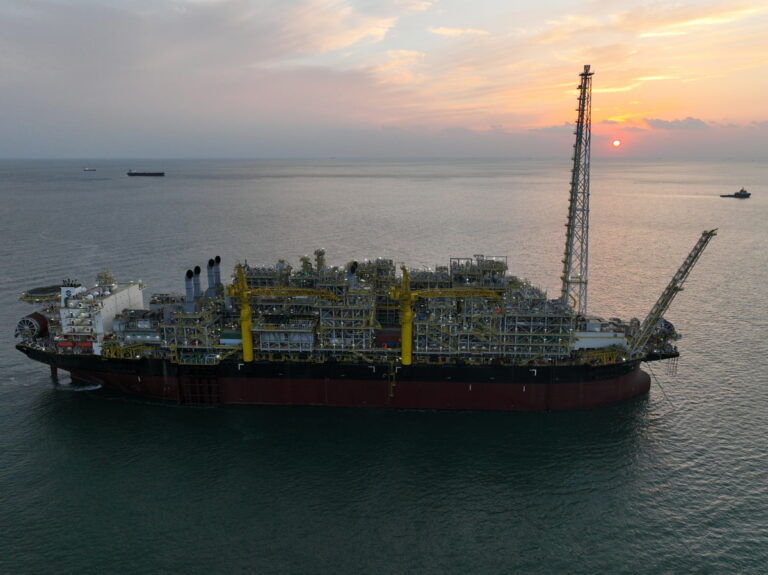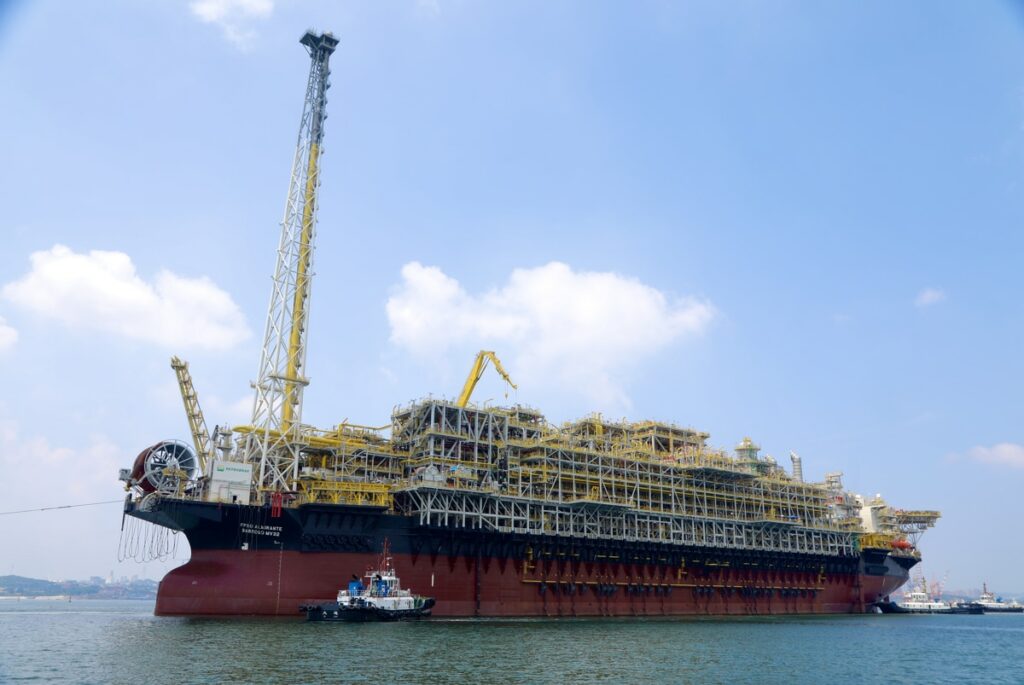 In a recent social media post, MODEC said that the Almirante Barroso MV32, its next platform for the Brazilian pre-salt, arrived on 5 October 2022 in Angra dos Reis, in the state of Rio de Janeiro. The FPSO's commissioning will proceed in a local shipyard.
Converted from a very large crude carrier (VLCC) and delivered by COSCO Shipping Dalian in China, the FPSO Almirante Barroso MV32 started its navigation towards Brazil in July 2022.
The unit will produce on the Búzios field for Petrobras and will have the capacity to produce up to 150,000 barrels of oil and 6 million m³ of gas daily. It is scheduled to start production in 2023.
In addition to the MV32, MODEC has more projects in commissioning for Brazil: the FPSO Anita Garibaldi MV33 and the FPSO Bacalhau.
As informed by Petrobras, the FPSO Anita Garibaldi left the DSIC Marine Yard shipyard, in the city of Dalian, China, heading for Brazil last Thursday 6 October 2022.
The FPSO will be installed in the Marlim and Voador fields, in the Campos Basin (RJ), with production start scheduled for the third quarter of 2023. It has the capacity to produce up to 80,000 barrels of oil per day (bpd) and process up to 7 million m3 of gas/day.
The new vessel will be connected to 43 wells, with peak production scheduled for 2026. The Marlim Revitalization Project plans to replace the nine platforms currently operating in the Marlim and Voador fields (P-18, P-19, P-20, P-26, P-32, P-33, P-35, P-37 and P-47) for the new FPSOs Anita Garibaldi and Anna Nery – the latter being scheduled to start production in the first quarter of 2023.