New York sets sights on floating solar
Congressmen Paul Tonko and Jared Huffman of the State of New York have introduced a bill that will support research and deployment of floating solar technology with the aim of producing renewable energy and protecting vital water resources.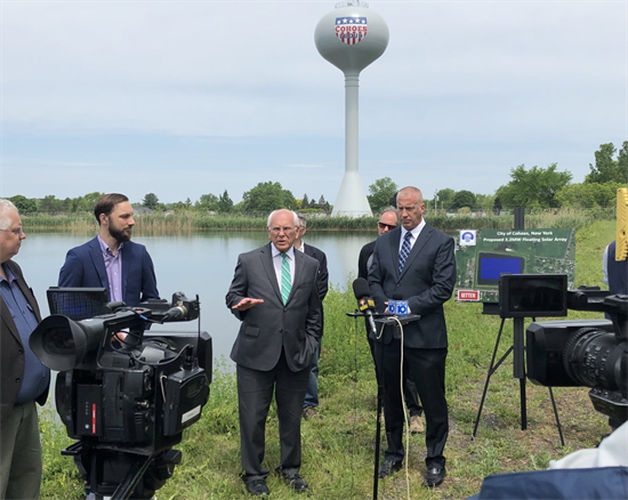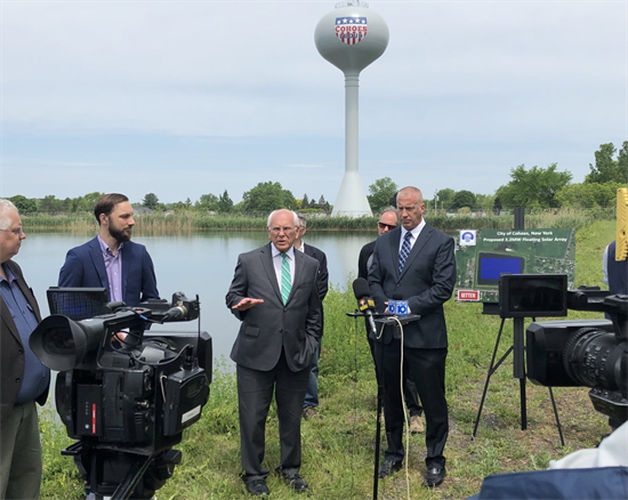 The bill, dubbed the POWER our Reservoirs Act (Protect our Waters and Expand Renewables on our Reservoirs Act), aims to advance clean energy production and drought protection at nation's federal water reservoirs.
According to the congressmen who proposed it, the legislation will call on key federal agencies to study opportunities to deploy floating solar panels on their reservoirs and launch innovative pilot projects.
Tonko said: "Floating solar offers tremendous opportunities to expand domestic renewable energy and protect our threatened water systems, including by reducing evaporation and preventing harmful algal blooms.
"According to a 2018 study by the National Renewable Energy Laboratory, deploying floating solar on the country's more than 24,000 human-made reservoirs could save 2.1 million hectares of land and meet 10% of the country's electricity needs.
"I am proud that this legislation will help tackle the dual crises of climate change and historic drought, driving our nation towards a more sustainable future."
Huffman added: "My region is grappling with the compounding crisis of extreme drought driven by climate change, and we need innovative solutions to mitigate the worst of its impacts.
"Our legislation to promote floating solar panels is a creative, sustainable answer to meet this moment. Not only will it protect our depleting water systems – but it will expand renewable energy right here at home; a win-win for the climate and consumers."
Tonko has championed local projects that are already illustrating the promise of this technology, including securing $3 million for the City of Cohoes to install floating solar panels on the Cohoes reservoir. This effort is expected to serve as a model for communities across the nation striving to implement smart, clean energy systems that drive down consumer costs.
The POWER our Reservoirs Act of 2022
The act requires the US Army Corps of Engineers (USACE) and the Bureau of Reclamation (BOR) to study the feasibility of deploying floating solar panels on their reservoirs and make the results of the studies publicly available.
It also ensures that renewable energy from floating solar panels is considered as part of the USACE's annual Sustainability Report and Implementation Plan.
In addition, the bill proposes funding of pilot programs at USACE and BOR to build floating solar panels on appropriate reservoirs.
Subscribe and follow
Offshore Energy – Marine Energy LinkedIn