Noble retires three rigs as net loss deepens
Offshore driller Noble Corporation has retired two semi-submersible rigs and one jack-up rig and won a new deal for one of its drillships. The driller's quarterly loss deepened as its revenues fell.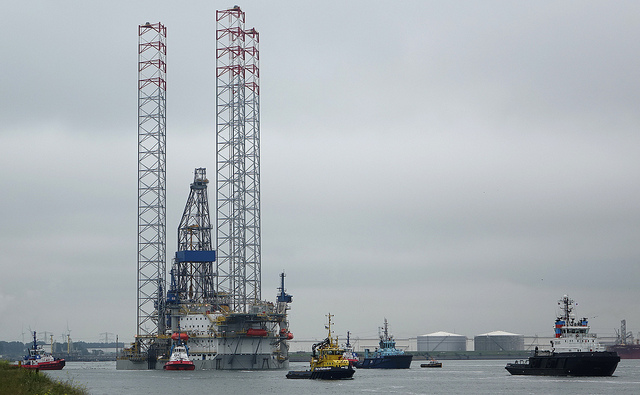 Noble said on Thursday that, during the second quarter of 2018, the company conducted a review of its fleet. The review included an assessment of certain assumptions, including future marketability of each unit in light of its current technical specifications.
Following this review, the company recognized partial impairments on the drillship Noble Bully I and semi-submersible Noble Paul Romano, while the semi-submersible Noble Dave Beard was fully impaired.
The Noble Dave Beard has been retired from service, along with the semi-submersible Noble Amos Runner and the standard duty jack-up Noble Alan Hay, which were previously fully impaired.
Following these three retirements and the divestiture in May of the standard duty jack-up Noble David Tinsley, the company's fleet is now comprised of 24 rigs, including 12 floating and 12 jack-up units.
More red ink
For the three months ended June 30, 2018, Noble reported a net loss attributable to the company of $628 million, on revenues of $258 million. In the same period last year, Noble recorded a loss of $93.4 million on revenues of $278 million.
According to the company, the results included a non-cash charge totaling $793 million relating to the impairment of three rigs and certain capital spares. Excluding the non-cash charge, the net loss attributable to Noble Corporation would have been $121 million.
Julie J. Robertson, Chairman, President and Chief Executive Officer of Noble Corporation, stated, "Jack-up fleet utilization grew to 70 percent in the quarter, well above the cyclical low experienced in the first quarter. We have seen a noticeable increase in jack-up demand, particularly among customers in the North Sea and Middle East regions. Following several recent awards, all 10 of our high specification jack-ups are now contracted, with no availability before late-2018."
New gig in Guyana
Following the close of the second quarter, the drillship Noble Tom Madden was awarded a contract for work offshore Guyana, which includes two firm wells, plus three optional wells.
Reactivation of the rig from its warm stacked status has begun, with the contract expected to start in October 2018.
According to a report from July by Guyana Standard, the drillship was hired by oil major ExxonMobil for exploration drilling in the southwest area of the Stabroek Block to supplement drilling being done by the Stena Carron rig.
Looking ahead, Robertson said, "The offshore drilling industry is benefitting from certain dynamics that have traditionally supported an increase in customer spending. These include higher, sustained crude oil prices which lead to increased project sanctioning, geologic success, and greater access to promising basins. With these dynamics in place, expanding contract opportunities should be increasingly evident in our industry."
Offshore Energy Today Staff