Report: Nord Stream 2 AG considers insolvency following US sanctions
Nord Stream 2 AG, the Switzerland-based company that built the namesake Germany-Russia gas pipeline, is considering filing for insolvency following U.S. sanctions, according to Reuters.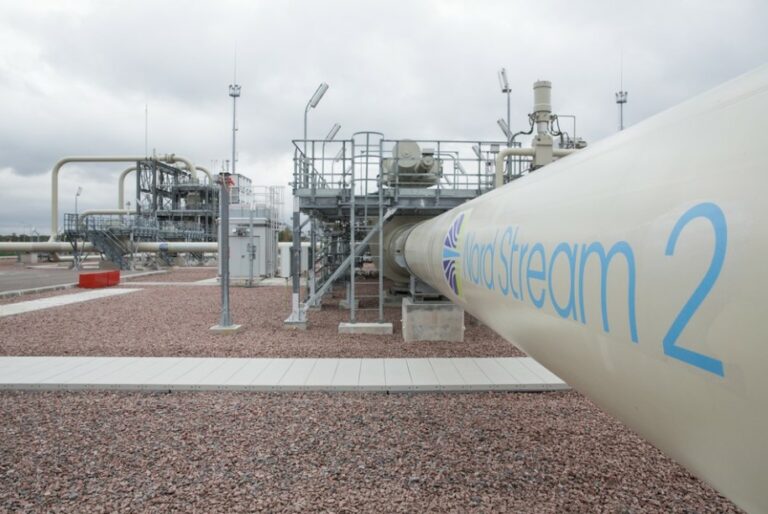 Nord Stream 2 AG is working with a financial advisor to clear some of its liabilities and could formally start insolvency proceedings in a Swiss court as soon as this week, Reuters reported two sources as saying.
The potential move comes as the company, registered in Switzerland and owned by Russian state-owned gas giant Gazprom, tries to settle claims ahead of a U.S. sanction deadline for other entities to stop dealings with it.
The U.S. Treasury Department's Office of Foreign Assets Control issued an executive order on 23 February authorizing "the wind-down of transactions involving Nord Stream 2 AG" or "any entity in which Nord Stream 2 AG owns, directly or indirectly, a 50% or greater interest" by 2 March.
According to Reuters, Nord Stream 2 AG is also terminating contracts of workers. Switzerland's Economy Minister Guy Parmelin said on 28 February that all staff, over 140 employees, working for the company in Zug had been fired.
Since Russia's attack on Ukraine, several oil majors revealed they would exit their Russian operations, including Shell which plans to ditch its joint ventures with Gazprom and related entities, ending its involvement in the Nord Stream 2 project.
Gazprom financed half the cost of building Nord Stream 2, with the remainder of the $11 billion project financed by British oil and gas major Shell, Austria's OMV, France's Engie and Germany's Uniper and Wintershall DEA.
OMV also revealed its plans to review its involvement in the Nord Stream 2 pipeline.
Nord Stream 2 AG completed the 1,230-kilometer project last year. The pipeline did not commence commercial operations as it was pending certification in Germany, which last week put the process on hold due to the escalating crisis.
The U.S. and 30 other countries that are members of the International Energy Agency (IEA) have committed to releasing a total of 60 million barrels of oil from strategic reserves in an effort to stabilize the global energy markets.
The IEA ministers resolved that energy supply should not be used as a means of political coercion nor as a threat to national and international security. The IEA will continue monitoring the global oil and gas markets and provide recommendations, including possible additional emergency oil stock draws, as needed.
It is worth noting that Russia is the world's third-largest oil producer and the largest exporter. Around 60% of the country's oil exports go to Europe and another 20% to China.