Nord Stream leaks stopped, damage assessment next on schedule
Gas leaks from the Nord Stream 1 and 2 pipelines in the Baltic Sea have stopped after stable pressure was achieved over the weekend, the Danish Energy Agency announced.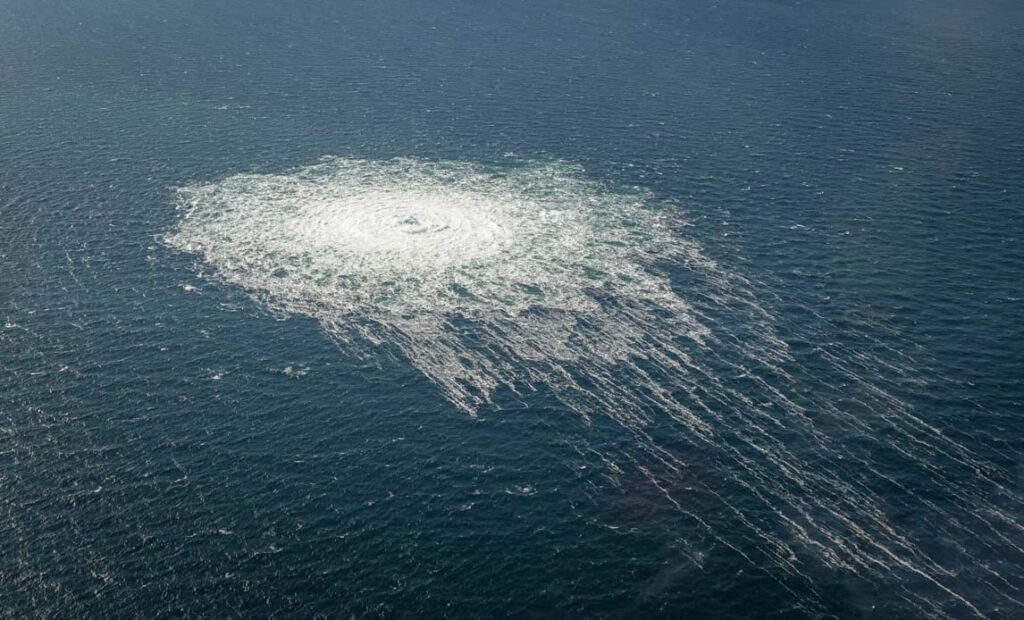 A stable pressure was achieved on the Nord Stream 2 pipeline on Saturday, 1 October, indicating that the blowout of gas had been completed.
Shortly after, Nord Stream AG informed the Danish Energy Agency that a stable pressure had been achieved on Nord Stream 1 as well, stopping the leaks.
The pipeline operator plans to start assessing the damage as soon as necessary official permits are in place. Access to the area may be allowed only after the pressure has stabilized.
"Until the completion of the damage assessment, it is not possible to predict the timeframe for restoration of the gas transmission infrastructure," Nord Stream AG announced.
Four gas leaks were found on the Nord Stream 1 and 2 pipelines that connect Russia and the European Union last week.
European authorities stated they are suspecting that the incident could be the result of "deliberate actions" after the Norwegian and Swedish seismic institutes had confirmed that underwater blasts preceded the leaks.
According to the Integrated Carbon Observation System (ICOS), an enormous amount of methane gas has been released into the atmosphere due to damage to the two gas pipelines.
Neither of the two pipelines is operational. Russia shut Nord Stream 1 at the end of August and German chancellor Olaf Scholz halted the process of certifying Nord Stream 2 earlier this year due to the crisis in Ukraine.
Subscribe
Offshore Energy daily newsletter