Northern confirms long-term jack-up deals with Qatar Petroleum
Offshore drilling contractor Northern Offshore has signed Letters of Award for two long-term contracts for its newbuild jack-up drilling units with Qatar Petroleum.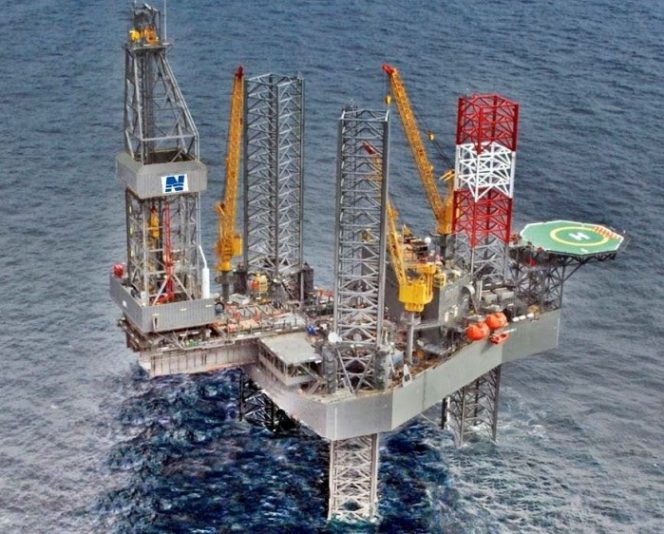 Northern Offshore said on Thursday that the rigs to be hired by Qatar Petroleum are the premium, heavy-duty Energy Enticer, and Energy Edge units, of the Gusto MSC CJ-50 design.
Both rigs are currently under construction at Shanghai Waigaoqiao Shipyard in China. Each of these drilling units have been awarded four (4) year firm contracts (plus options). The drilling units are expected to start work in Qatar in April 2020 and June 2020, respectively.
Chairman and CEO Dr. Yuanhui Sun stated, "We are very pleased to have made an entry into the Middle East region with significant long term contracts for the Energy Enticer and Energy Edge to work in the North Field offshore of Qatar with a top-tier and well-respected company like Qatar Petroleum.
"Our onsite project construction team will continue to work closely with the shipyard to ensure the units are delivered "fit for purpose" as required by these new contracts. I am also confident our very experienced operational management and crews will be focused on delivering successful start-ups and providing our client with safe operational excellence going forward."
Northern's announcement follows the one made by Qatar Petroleum last week when QP said it had awarded contracts for a total of eight offshore jack-up drilling rigs required for the North Field Expansion (NFE) Project offshore Qatar.
Contracts for six of the eight rigs were awarded to Gulf Drilling International (GDI), while the contracts for the remaining two rigs were awarded to Northern Offshore.
The drilling program planned for the eight rigs is a major element of the expansion project to increase Qatar's LNG production capacity from 77 MTPA to 110 MTPA. The scope includes the drilling and completion of 80 new wells from eight wellhead platform locations.
Related news
List of related news articles