Norway's new estimate of gas deliveries for this year sees 8 pct increase from last year
Norway's Ministry of Petroleum and Energy has revealed a higher estimate for gas deliveries from the fields on the Norwegian shelf in 2022, bolstered by growing demand and high prices due to the energy security concerns, which arose as a result of the war in Ukraine.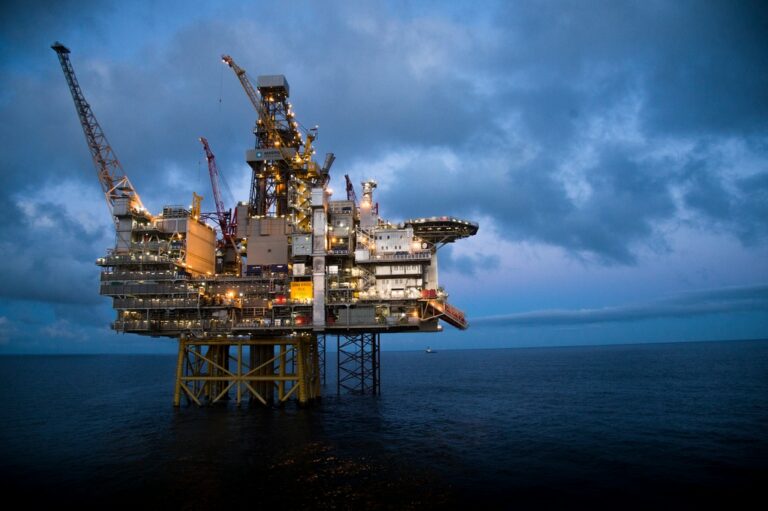 The Norwegian authorities' updated estimate for gas sales in 2022 is 122 billion Sm3, which is 9 billion Sm3 higher than gas sales in 2021. This represents an increase of about 8 per cent, which is based on current production and information available for the coming months.
The rise in estimated gas sales is justified by the figure obtained during the first quarter of 2022, as the companies delivered 1.7 billion Sm3 – or 6 per cent – more gas in the first quarter this year than in the same quarter last year.

Terje Aasland, Minister of Petroleum and Energy, remarked: "This is a significant amount of energy. The energy content of the increase amounts to about 100 TWh. The companies are producing at full, or near full capacity. High prices give the companies strong incentives to utilize the production capacity on the fields."

The Norwegian Ministry of Petroleum and Energy elaborates that the majority of this increase can be attributed to more deliveries through gas pipelines. In addition, measures that can lead to increased deliveries in the short term have been implemented in several fields.
Furthermore, the Norwegian authorities explain that the current market situation has made it attractive for companies to sell a somewhat larger share of petroleum production (NGL) as pipeline gas. While non-critical maintenance in the gas supply chain has been postponed, in some fields, the gas that was planned to be injected is now being sold in the market.

According to Norway's Ministry of Petroleum and Energy, it has facilitated projects where measures have been dependent on approval from the authorities, as long as these projects support the main objectives of the petroleum policy.

Moreover, a share of the expected increase in deliveries compared to 2021 is believed to be due to Hammerfest LNG starting up again. Therefore, the estimates rest on the assumption that the plant will produce as much per month after start-up as it did in its last year in full production.
The Ministry of Petroleum and Energy also points out that there is always uncertainty related to production estimates, as a higher production level is dependent on safe and stable operations on fields and central facilities, and on start-ups going as planned.
Growing energy supply concerns, exacerbated by Russia's attack on Ukraine, have led to increased volatility in oil and gas prices, which has prompted several companies to increase gas production to meet the demands of the market. In lieu of this, energy players such as Equinor, Neptune, PGNiG, and Aker BP have decided to ramp up their output to strengthen energy security.
The European Union is also actively working on securing its independence from Russian fossil fuels well before 2030, starting with gas. In pursuit of this, the EU outlined its REPowerEU Plan on Wednesday. This plan is also expected to help Europe to fast forward the green transition.