Norway's shipping investment company buys first stake in dive support vessel
Norwegian shipping investment company ADS Maritime Holding has acquired a 10 per cent stake in a 2017-built dive support vessel (DSV) developed for light subsea construction work and advanced dive support work.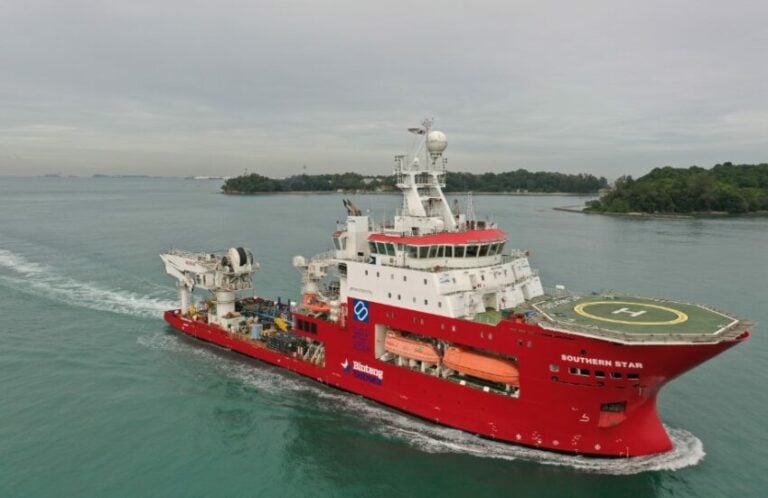 With the acquisition, ADS Maritime will act as commercial manager for the DSV Southern Star, with primary responsibility for following up on the shipowning company's activities related to the vessel and the bareboat contract.
The vessel was delivered on 28 March and will be employed on a five-year bareboat contract, with a further sub-charter bareboat contract to a "major provider of fully integrated subsea services", ADS said.
The acquisition is said to be part of the company's strategy of opportunistic growth within shipping and offshore, where it had last and this year taken positions within the shuttle, VLCC, MR and subsea segments. ADS' fleet currently consists of four shuttle tankers, two MR tankers and two chartered tonnage vessels.
Southern Star is 112 meters long and features a 150-ton subsea crane and can accommodate approximately 120 passengers. The vessel was built by Fujian Mawei Shipbuilding in Fuzhou, China.
Last year, the American Bureau of Shipping (ABS) issued a class notation 'SUSTAIN-1' to the vessel owned by Tasik Subsea, which demonstrates the vessel's alignment with key elements of the environmental, social and governance (ESG) requirements outlined in the UN's Sustainable Development Goals (SDG).
SUBSCRIBE