Nova Innovation cheers selection of Yell for Carbon Neutral Islands project
Tidal energy pioneer Nova Innovation has welcomed the Scottish Government's move to select Yell in Shetland as one of six islands included in its Carbon Neutral Islands (CNI) project.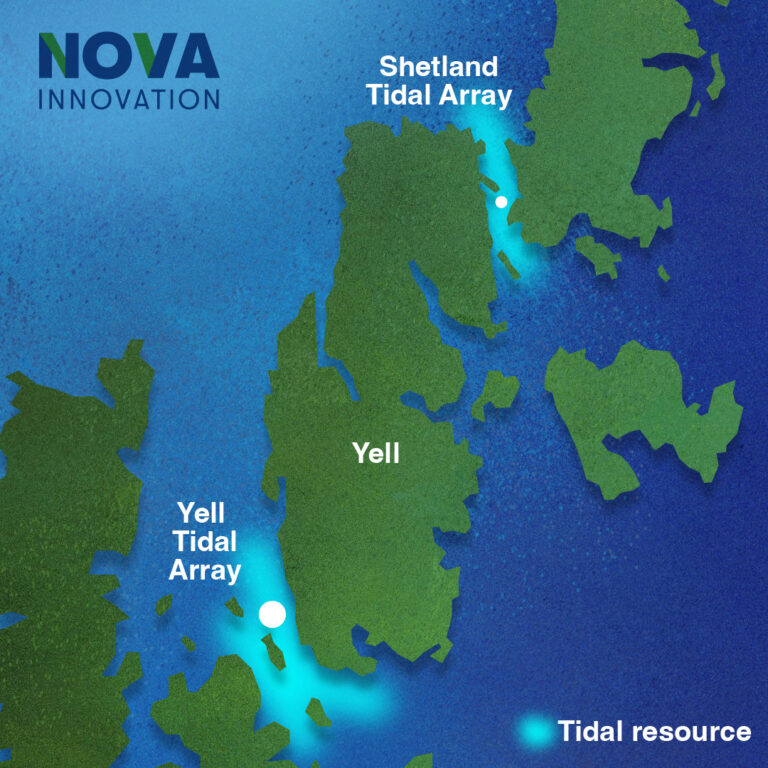 The move will set Yell as one of Scotland's "net-zero lighthouse communities" boosting awareness, knowledge and investment strategies to further assist the island in becoming net-zero by 2040, Nova Innovation said.
"We are delighted that Yell has been included in this ground-breaking initiative from the Scottish Government. Shetland is at the forefront of the green energy revolution, and we are proud to continue playing our part in decarbonizing the Shetland Islands and Yell in particular," said Simon Forrest, CEO of Nova Innovation.
According to the Scottish company, Yell has superb tidal resource around both sides precisely where Nova Innovation's existing projects are located, but, these leases only scratch the surface in terms of potential.
Nova Innovation believes that the Carbon Neutral Island Project could be revolutionary in helping Yell realise its renewable resource potential.
"The wealth of natural resource and potential tidal power that can be harnessed around Yell is immense, so the CNI initiative and announcement today heralds a new chapter in Yell's move towards net zero. The fact that the CNI project will have the views of the local community at its heart aligns with how we work with communities around our tidal arrays," Forrest concluded.
To remind, Nova Innovation installed the world's first offshore tidal array in Bluemull Sound in 2016.
In Yell Sound, the company was awarded an Options Agreement by Crown Estate Scotland to develop a 15 MW tidal array, its largest to date, which is set to meet over a third of household electricity demand in Shetland.
The Carbon Neutral Islands project is a programme for government commitment aimed at supporting islands to become carbon neutral by 2040.
Besides Yell, the islands included as part of the project are Hoy, Islay, Great Cumbrae, Raasay and Barra.
The project will also align with the Scotland-wide net-zero work and contribute to the Scottish Government's 2045 net-zero commitment.
Register for Offshore Energy Exhibition & Conference: