Nova Innovation hires environmental crew for 'The Island in the Currents'
Scottish tidal energy company Nova Innovation has hired a UK-based engineering and environmental consultancy RSK Group to lead the Environmental Impact Assessment (EIA) work for its Enlli tidal project in North Wales.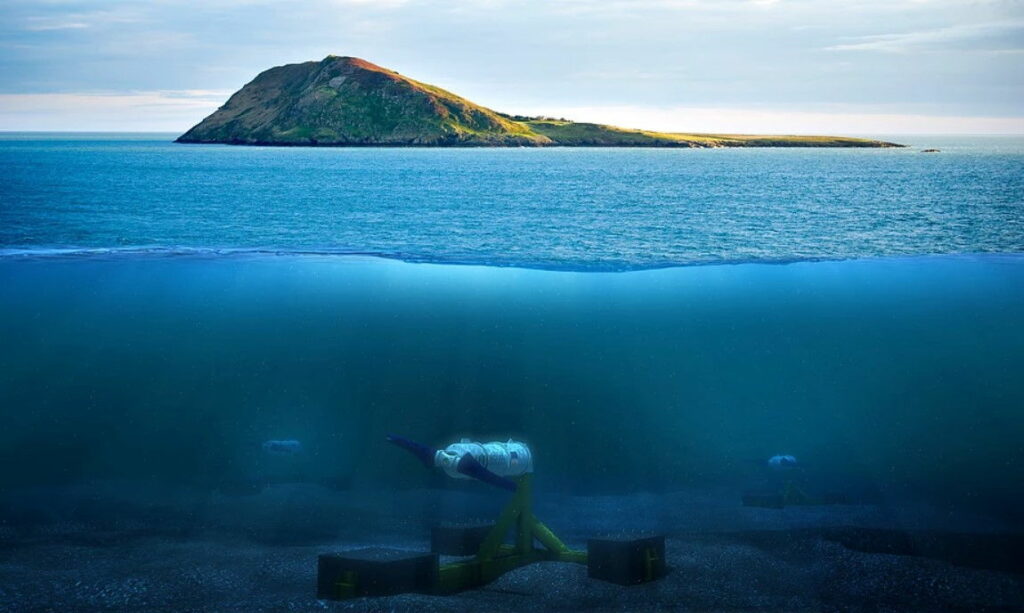 RSK will work closely alongside Nova Innovation's engineering, project management and environmental specialists to complete the work that will entail the production of the Environmental Statement for its 0.5 MW Enlli tidal project.
In particular the lead EIA contractor will be working with Nova Innovation's environmental manager to deliver the work, Nova said earlier.
The Enlli project aims to generate electricity from the natural ebb and flow of the tide between Ynys Enlli – 'The Island in the Currents' – and the mainland of the Llŷn Peninsula.
The project, expected to see five 100kW Nova Innovation turbines installed on the seabed, received €1.4 million (£1.2 million) from the Welsh Government in November 2020.
Aside from developing a new source of clean energy, the Enlli project is expected to create opportunities for sustainable business and jobs for local people in the new low-carbon economy.
It also has the potential to help the 'Island in the Currents' switch from a dependency on diesel generation to become the world's first blue energy island, according to Nova Innovation.
---
Follow Offshore Energy – Marine Energy
---