NYK trials biofuel onboard wood-chip carrier in Japan
Japanese shipping major NYK Line has trialed biodiesel fuel at Kinuura port (Aichi Prefecture) onboard wood-chip carrier Daio Austral, which transports wood chips for Daio Paper Corporation.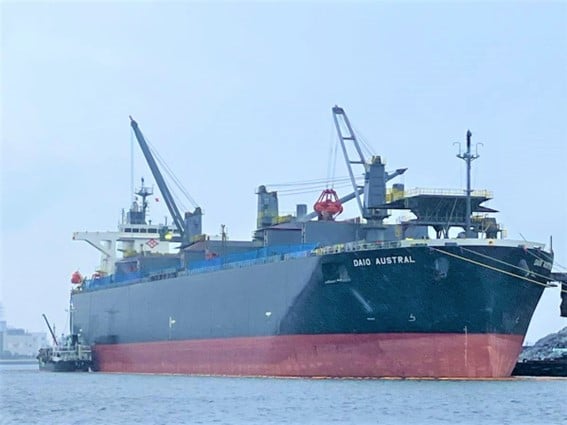 This was the first oceangoing vessel operated by NYK to receive biodiesel fuel in Japan. The ship then made a test voyage to Cai Lan port in Vietnam. The ship started its voyage on 22 June, and arrived safely on 29 June.
Toyota Tsusho Marine Fuel Corporation supplied the biofuel, and while sailing, the ship verified the main engine and generator conditions when using the biofuel.
Biofuels are considered to be carbon-neutral because the carbon dioxide that is absorbed by the source of the biomass is equal to the carbon dioxide that is released when the fuel is burned. Since biofuels can also be used in heavy oil–fired engines, they are considered to be a powerful means of reducing greenhouse gas (GHG) emissions during the transition from heavy oil to zero-emission fuels, according to NYK.
The move is part of NYK's management plan to support decarbonisation. From 2019 to 2022, the company conducted test voyages using biofuels on seven oceangoing vessels, mainly bulk carriers and two tugboats.
NYK aims to conduct more test voyages on multiple ships this year.