Ocean Infinity Locates Wreck of Sunken Stellar Daisy
Survey and ocean exploration company Ocean Infinity has located the wreck of the lost South Korean ore carrier, Stellar Daisy.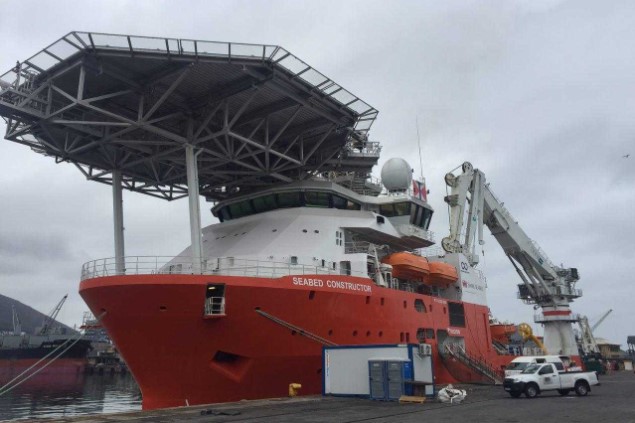 The vessel was found some 1,800 nautical miles due west of Cape Town at a depth of 3,461 meter in the South Atlantic Ocean.
The company earlier said that, upon locating the ship, a survey of the wreck would be carried out, before an attempt to recover the voyage data recorder is made.
Working from Seabed Constructor, the search operation involved the deployment of four Autonomous Underwater Vehicles (AUVs), which, over 72 search hours, explored around 1,300 km2 of seabed, the company informed.
Representatives of both The Government of South Korea, who awarded Ocean Infinity the contract to conduct the search, and the families of Stellar Daisy's crew, were present throughout the operation.
Ocean Infinity launched the search efforts with the deployment of Seabed Constructor from Cape Town on February 8.
The ill-fated Stellar Daisy sank on March 31, 2017, with the tragic loss of 22 of its 24 crew. The ship was transporting iron ore from Brazil to China at the time.