Ocean Rig in talks to reactivate warm-stacked rigs as inquiries hit 2012 high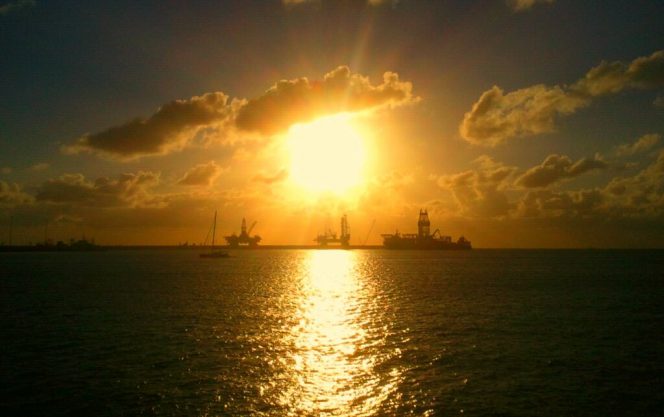 Ocean Rig has said that inquiries for offshore rigs have risen to the levels of 2012, with the rig owner now in talks to redeploy two rigs that have recently come off contracts in Brazil.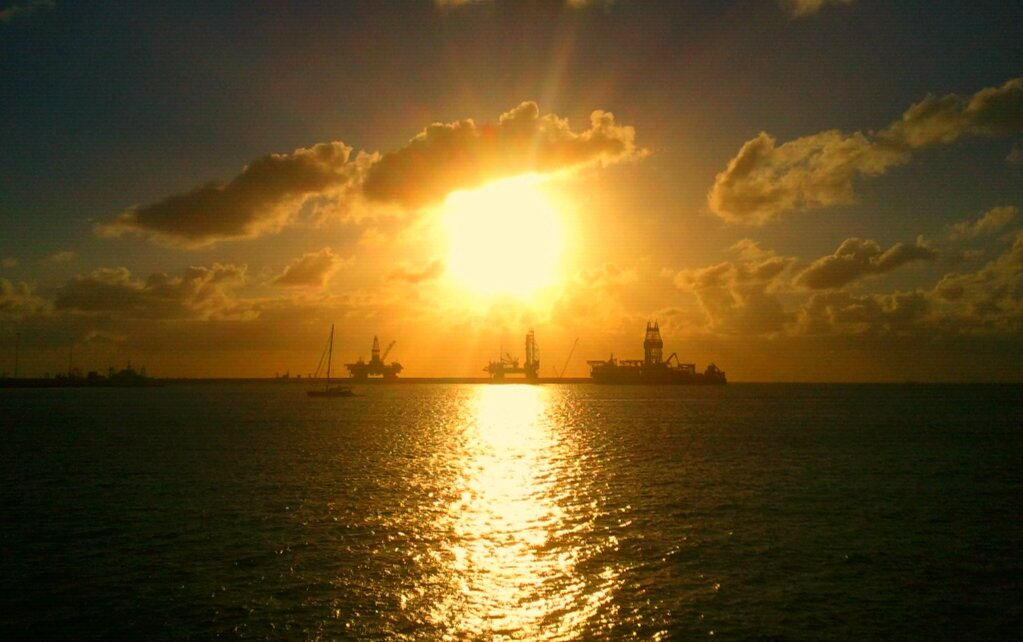 The offshore driller specializing in ultra-deepwater drilling has said it has been in talks to deploy two of its warm-stacked drillships sitting in the Canary Islands. The rig owners is also talking to potential clients to find more work for a drillship that'll start drilling in W. Africa next week.
Ocean Rig CEO Pankaj Khanna said on Thursday: "We are in discussions to enter additional drilling contracts to extend the employment of the Ocean Rig Poseidon and for new employment relating to the Ocean Rig Mykonos and the Ocean Rig Corcovado, both of which are currently hot stacked."
The Ocean Rig Mykonos and the Ocean Rig Corcovado drillships have been warm stacked in the Canary Islands, having ended their previous work for Petrobras in Brazil earlier this year.
Ocean rig currently has contracts for three rigs, with Ocean Rig Skyros on a long-term deal in Angola with Total, Leiv Eiriksson semi-sub in Norway with Lundin till mid-December, and recently secured deals for Ocean Rig Poseidon drillship which will next week start drilling for Tullow and then for Chariot, both in Namibia.
This leaves the company with nine offshore drilling rigs to find contracts for (not including the rigs under construction) – as you can see in the chart below. Worth noting, Ocean Rig has six cold stacked rigs, meaning it does not expect the have them contracted in the near future.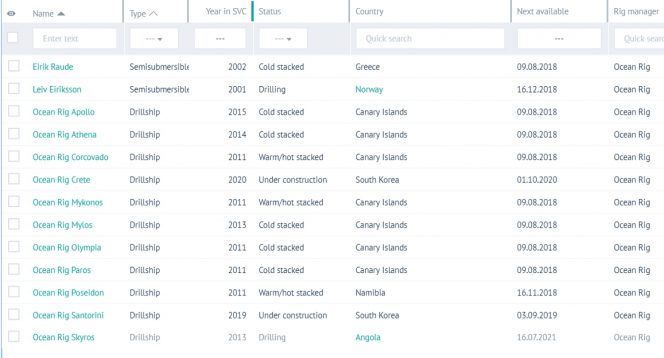 The CEO Pankaj Khanna is optimistic. He bases his optimism on the strong financial results of Ocean Rig's clients – the oil companies.
"Brent oil prices have stayed north of $70 per barrel since April 2018 and oil demand remains robust and we see the quarterly results of many of our customers that show they are cashflow positive even after dividends, which suggests that there is room for further capital expenditures.
"We are starting to see signs of increased spending in the offshore sector as tenders and requests for information keep coming in. Based on market reports this is the highest level of market inquiry since 2012."
Dayrates to remain subdued
While experiencing a heightened level of queries, Ocean Rig does not expect the dayrates will return to pre-downturn levels anytime soon.
Of course, future rig contracts are important, however, more importantly for Ocean Rig, the company has recently emerged unscathed from months-long talks with Total that had threatened to leave its cash cow – the Ocean Rig Skyros – without a contract.
Following the talks, it has been agreed that the rig will remain with Total till mid-2021, at, for today's terms, an unbelievable rate of $573000/day. According to Bassoe Analytics, the current estimated fixture term for a 6th/7th generation drillship is around $155000.
Commenting on the future rates, the Ocean Rig CEO said: "While we do not expect any material changes in drilling rates in the near future we project better utilization of the floater fleet and eventually a rate recovery in 2019. We believe that we are well positioned for a recovery in the floater market whenever this occurs," the CEO said.
Norwegian rig broker Bassoe earlier this month issued its Floater report.
When it comes to drillships, the report shows there are now 111 units out there, with only 53 drillships on contract, and 48 units without a contract, which is never a good sign for dayrate recovery.
Loss deepened by periodic surveys
Ocean Rig on Thursday posted a net loss of $19.1 million for the second quarter, as compared to a net income of $57.0 million in the second quarter of 2017. The company during the quarter spent $6.4 million associated with the Ocean Rig Mykonos, the Ocean Rig Skyros and the Leiv Eiriksson statutory periodic surveys.
Revenues decreased by $187.2 million to $97.3 million for the three-month period ended June 30, 2018, as compared to $284.5 million for the three-month period ended June 30, 2017.
Ocean Rig has explained that decrease in revenue is mainly attributable to the conclusion of drilling contracts of three drilling units which are currently hot stacked, and increased revenues earned during the second quarter of 2017, as a result of the termination fees received upon the early termination relating to the contracts of two drilling units.
---
Written by Bartolomej Tomić
Offshore Energy Today Staff