Ocean Startup Challenge backs 40 Canadian ocean tech startups
The Ocean Startup Project has awarded C$1.4 million to 40 early-stage ocean technology companies as part of its efforts to foster ocean innovation and grow blue economy in Canada.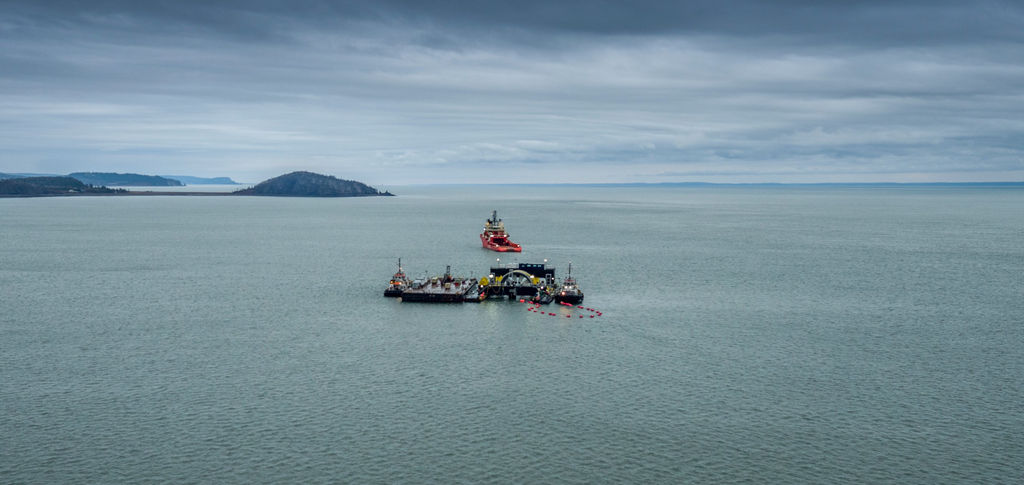 In recognition of 2021 marking the start of the UN's Decade of Ocean Science for Sustainable Development, this year's competition placed a focus on sustainable ocean solutions for the blue economy.
The number of winners more than doubled compared to last year's challenge, with a high calibre of applicants submitting solutions that were evaluated by industry-leading reviewers.
The 2021 cohort of challenge winners includes diverse representation across industries, technologies and founder backgrounds.
The winning companies are developing innovative solutions to address major global problems renewable energy, climate, shipping and marine transportation, and other sectors.
Some ideas and technologies emerging from these startups include Luna Sea Solutions's LunaTide – a Data-as-a-Service tidal current forecasting system to help ocean industries make better decisions, and Nova Institute's Voltai technology – a flexible and vibration absorbing generator that harvests energy from motion with 100 times the energy density of traditional turbines.
Also, Nova Scotia-based Gazpek has received funds to further develop its subsea data centers that maximize advantages of the natural cooling phenomenon of sea water, harness 'ghost power' lost in offshore wind cable transmission, and provide improved latency.
Don Grant, executive director of the Ocean Startup Project, said: "The quality of sustainable ocean solutions brought forward by these founders is what will continue to define Canada as a global leader in the blue economy. Because of the momentum in Canada's ocean start-up ecosystem, and the strength of the founders and ideas brought forward, we felt compelled to fund twice as many early-stage ocean startups".