Ocean Yield's Suezmax Newbuilding Starts Charter with NAT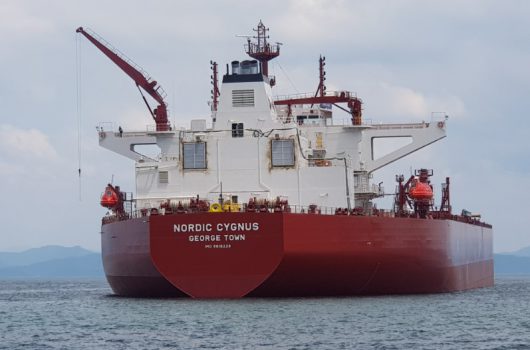 Norwegian shipowner Ocean Yield ASA has taken delivery of the newbuilding Suezmax crude tanker Nordic Cygnus from Samsung Heavy Industries' shipyard in South Korea.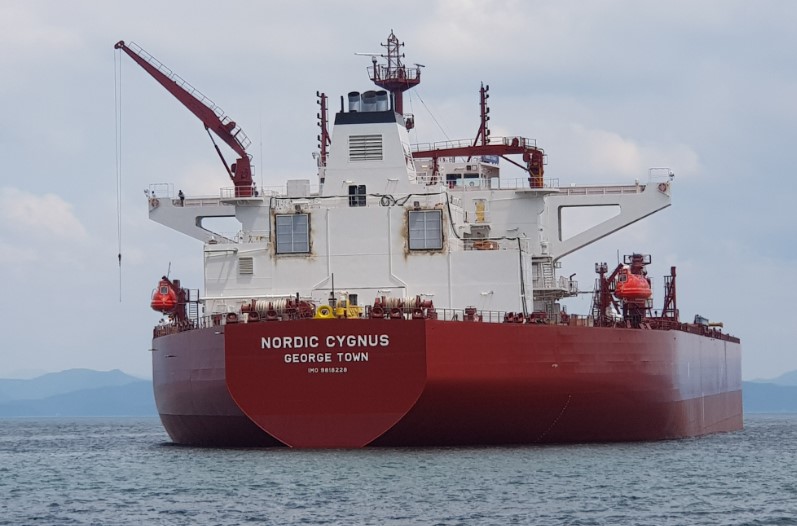 Upon delivery, the 157,000 dwt vessel started a long-term hell and high water charter with Nordic American Tankers Limited (NAT).
Nordic Cygnus is one of the three ships to be chartered in by the New York-listed crude tanker company from Ocean Yield.
The remaining two newbuildings hired by NAT on 10-year contracts are Nordic Aquarius and Nordic Tellus.
Nordic Aquarius, the first of three newbuildings, was delivered in July 2018 and the third one from the series is set to be delivered at the end of October.
As informed earlier, all three newbuildings would be financed through a sale and leaseback arrangement.
NAT has been making room for newbuilds by offloading older tonnage.
Earlier this month, the company said that it had sold three more Suezmax tankers built in 1997, bringing the total number of vessels sold over the recent past to eight.
All the eight ships were 20 years old or older and their disposal has resulted in reducing the average age of the NAT vessels to about 10 years.
The first five Suezmaxes were sold for scrap, according to the data from VesselsValue, and they include 1998-built Nordic Discovery, Nordic Fighter, Nordic Jupiter and Nordic Saturn and 1997-built Nordic Voyager.
 Image Courtesy: Ocean Yield