Odfjell rig to drill six more wells for Equinor
Norwegian state-owned energy giant Equinor has exercised its option to drill additional wells with the Odfjell Drilling-owned rig, extending the rig's stay offshore Norway.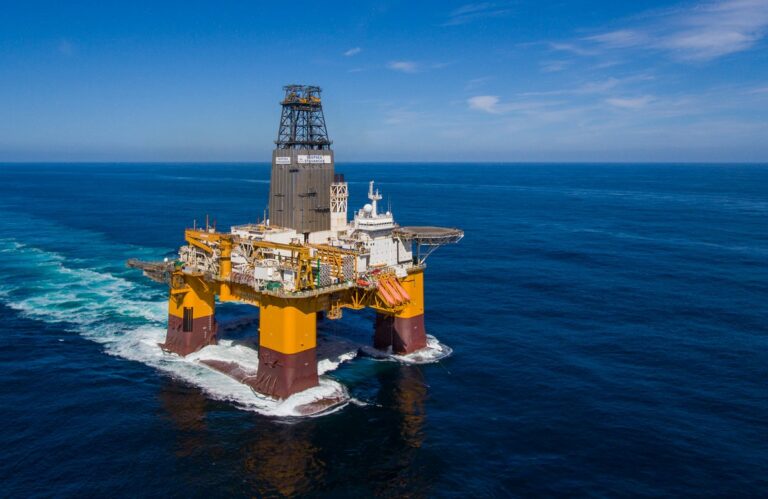 Back in May 2018, Equinor entered into the Master Frame Agreement with Odfjell Drilling. Three years down the road, the Deepsea Stavanger became the third rig from Odfjell's fleet to join Equinor, along with its sister units Deepsea Atlantic and Deepsea Aberdeen, which were contracted under the deal inked in 2018.
The Deepsea Stavanger rig was able to join these two rigs thanks to a contract that Equinor awarded to Odfjell in May 2021 for a firm period of three wells plus six optional wells with a value of about $33 million.
In September 2021, Equinor added an additional well to the contract for this rig with an expected duration of four months. This was expected to keep the rig busy into the third quarter of 2022 after it started in February 2022.
Six months later that award, Equinor added more wells to the rig's backlog, which were expected to occupy the Deepsea Stavanger rig into the late fourth quarter of 2022.
In an update last Friday, Odfjell revealed that Equinor had exercised further work for the Deepsea Stavanger under the continued optionality mechanism provided for in the contract the two entered into last May.
After this addition, the rig now has six remaining wells to drill, which are expected to keep it busy into the first quarter of 2023. However, Equinor still has more options left to add further wells under the continued optionality mechanism.

According to Odfjell, the new day rate is similar to the current contract while a notable performance incentive rate shall be applied when wells are delivered safely and ahead of target. The offshore drilling contractor further confirms that integrated services are provided through the contract and compensated separately.
With an enhanced GVA 7500 design, the Deepsea Stavanger rig is a sixth-generation deepwater and harsh environment semi-submersible.
As reported last month, Equinor received consent from Norway's offshore safety regulator for the drilling of the Poseidon prospect in the North Sea with this rig. It is expected that these operations will take 76 days if it turns out to be a dry hole case, however, it is anticipated that the drilling will be extended for 18 additional days in the case of a discovery.
In related news, Norway's offshore safety regulator last week started an investigation into a lifting incident on the Deepsea Atlantic drilling rig, which was working for Equinor off Norway.