Officials Secure $100 Million for Mississippi River Emergency Dredging
U.S. Representatives Angie Craig, Betty McCollum and Ron Kind have successfully secured emergency funding for the U.S. Army Corps of Engineers (USACE) to address the impacts of this spring's devastating floods along the Mississippi River.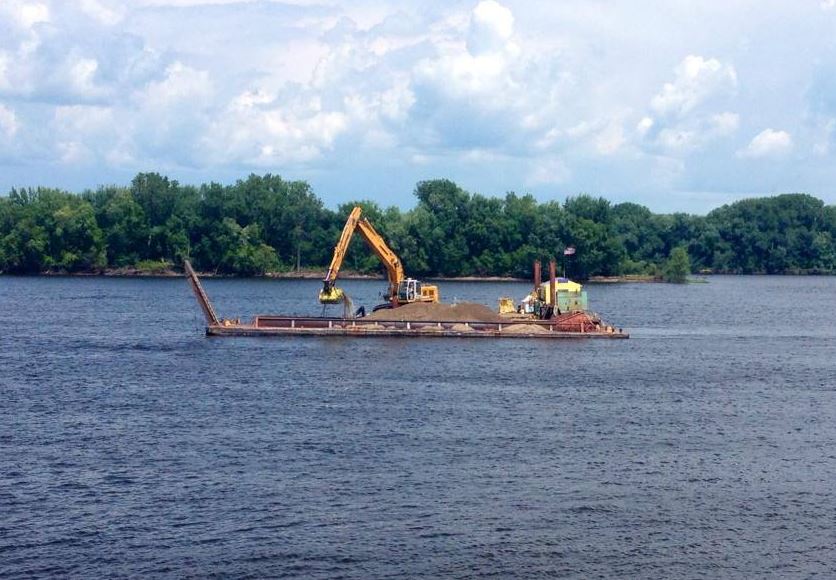 The funding was disbursed in response to a letter they sent in September pushing the Office of Management and Budget to distribute the $100 million previously allocated through the Additional Supplemental Appropriations for Disaster Relief Act, which was signed into law in June 2019.
"Unfortunately, these funds were delayed – but now, this aid will help ensure the economic viability of the many agricultural businesses and farmers who have faced extreme weather, difficult market conditions, and other factors that threaten their long-term success," said Rep. Betty McCollum. "This disaster aid will help Minnesota agricultural businesses recover fully so they can look towards the future."
"The Mississippi River is an important part of western Wisconsin's DNA – it has helped shape our state's environment, culture, and local economy for centuries," added Rep. Ron Kind. "I'm proud to have worked with my colleagues across the River to push for this emergency funding to be released. Now the U.S. Army Corps of Engineers will finally have the resources they need to ensure the Mighty Mississippi remains open for business and continues to be enjoyed by all."
As a result of the severe flood season last spring, the Mississippi River and other rivers along the Inland Waterway System have heightened sedimentation in river beds. Every year, the system is responsible for one-sixth of the nation's intercity cargo and 25% of foreign exports.
In order to maintain this level of economic operation, the Army Corps of Engineers must increase dredging efforts to overcome rising sediment levels, allowing barges to navigate successfully, stated the officials.