Offshore Energy welcomes Gunvor Group and Nexen Petroleum speakers
Ray Riddoch Managing Director UK, Senior Vice President Europe, Nexen Petroleum U.K. Limited and David Fyfe Chief Economist, Gunvor Group Ltd are among the keynote speakers at Offshore Energy 2018.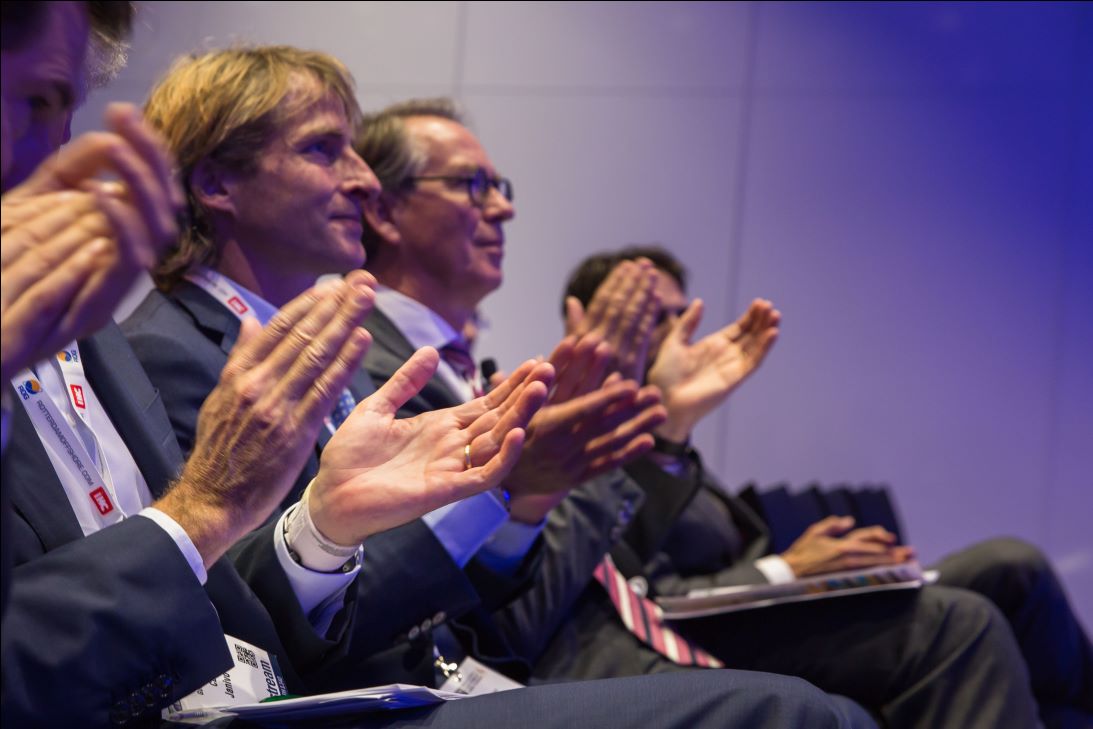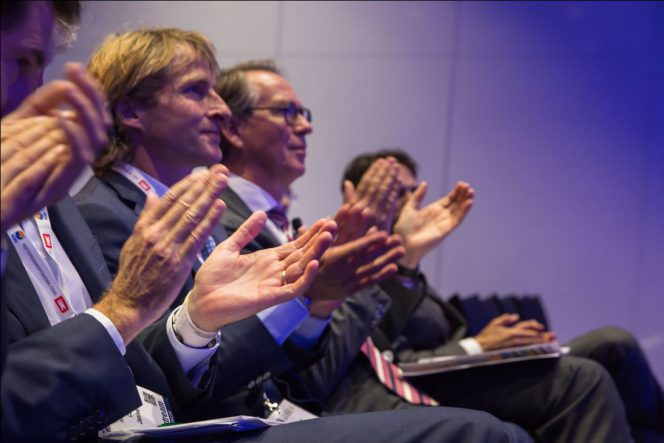 They will speak at the Global Oil Event, a new feature within the Offshore Energy conference program, both spot on speakers with Riddoch discussing North Sea exploration and production and Fyfe offering his vision on oil market rebalancing. Other focus points of the Global Oil Event are supply and demand forecasts, hot regions for business and the place of oil and gas in the overall energy mix. The Global Oil Event will take place on 24 October from 9.00 – 12.00.
More on the speakers
Ray Riddoch is currently also the Co-Chair and a Director of OGUK, a Director of the Oil & Gas Technology Centre and the Scottish Council for Development & Industry. He is a core member of the Oil & Gas Authority MER Steering Committee. He also holds the position of the Prince of Wales' Scottish Ambassador for Business in the Community.
He is a past Director of the Scottish Chamber of Commerce, OPITO and the Offshore Training Foundation, and a past member of the Scottish Governments Energy Taskforce, Step Change in Safety Leadership Team and the OGA Asset Stewardship Taskforce. A graduate in mechanical engineering from RGIT, Ray also holds an MSc [Dist.] in Offshore Engineering majoring in production, drilling and reservoir technology.
During the last decade, David Fyfe has been a regular contributor to government, oil industry, media and financial sector forums on a broad range of oil market issues. Since 2008, Fyfe has been Editor of IEA's Oil Market Report (OMR), which serves as an industry benchmark of recent trends in oil market fundamentals and pricing, also providing detailed forecasts of supply, demand and refining trends looking 12-18 months ahead. Fyfe holds a BSc in Geological Sciences and a Master's degree in Energy Policy and Economics from Imperial College, University of London.
Offshore Energy 2018
Offshore Energy attracts a global audience of offshore energy professionals and features an exhibition where over 600 companies will showcase their products and services. Offshore Energy covers both the exploration and production of the conventional energy resources, oil & gas, and the renewable part of the energy mix such as offshore wind and marine energy. It is the place to find out where the future of energy is heading