Offshore wind top earner at Van Oord in 2020
The offshore wind brought the most revenue to Van Oord in 2020, surpassing for the first time the company's Dredging business.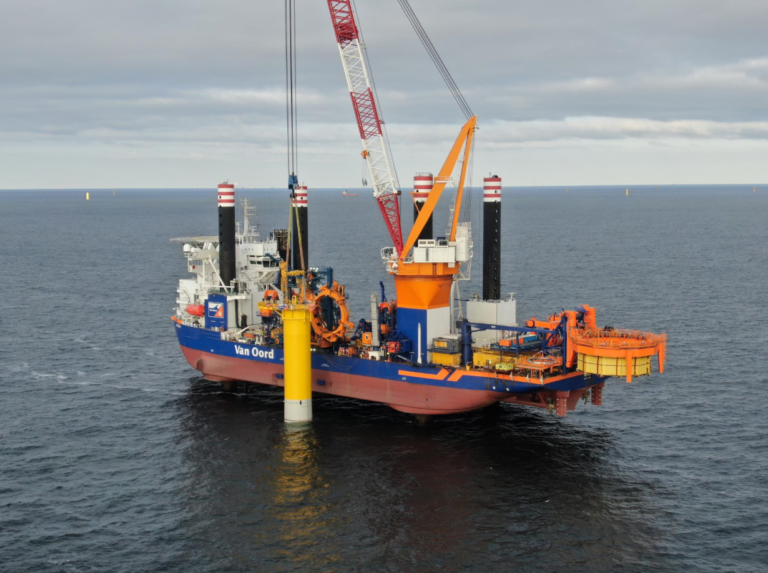 Van Oord recorded € 632 million in revenue at its Offshore Wind business in 2020, a 10.7 per cent increase compared to € 571 million reported in 2019. The division's operational results increased sharply, the company said.
The increase is largely attributed to a high execution level on various projects.
In comparison, the Dredging business, up to the last year the company's leading generator of revenue, recorded € 598 million in revenue in 2020, a 13.3 per cent decrease compared to € 690 million recorded in 2019. The decrease was largely due to the ongoing market pressure, enhanced by the COVID-19 pandemic, Van Oord said.
Overall, Van Oord recorded € 1.7 billion in revenues in 2020, a 6.25 per cent increase compared to € 1.6 billion reported in 2019. The net profit in 2020 was € 33 million, a 28.26 per cent decrease compared to € 46 million net profit recorded in 2019.
The Projects
In 2020, Van Oord worked on and completed offshore wind farm projects that deliver renewable energy to more than 2.5 million households, the company said.
Large projects such as Borssele III & IV and Kriegers Flak were completed last year, and the utilisation rates of the wind vessels such as the Aeolus and the Nexus were high.
The division also started work on Van Oord's first cable project in Taiwan. The contract, awarded by Ørsted, involves a cable installation scope for the 900 MW Greater Changhua 1 and 2a project.
Looking Ahead
The Offshore Wind's order book is solid, with tenders in the pipeline for projects in Europe, Asia, and the US, Van Oord said.
The order book is expected to grow with the preferred contractor position on the 1.4 GW Sofia offshore wind farm and Baltic Hub. The Sofia offshore wind project for RWE is sited on Dogger Bank, in the North Sea. The construction of the project is due to start in 2023.
Last year, Van Oord acquired a stake in the Saaremaa offshore wind project in Estonia. The area could facilitate an offshore wind farm of over 1 GW.