Oil and gas operators evacuating workers as storm nears Gulf of Mexico
Oil and gas operators in the U.S. Gulf of Mexico are evacuating workers and shutting down production as Tropical Storm Ida is brewing, forecast to threaten the Gulf Coast as a hurricane this weekend.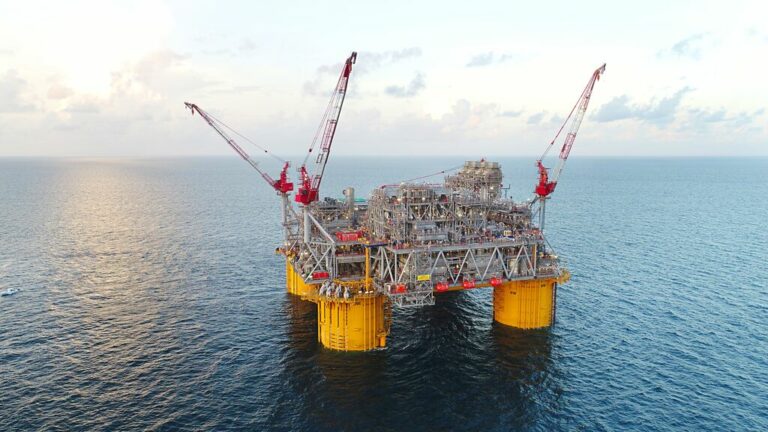 According to the latest update from the National Hurricane Center (NHC), there is an increasing risk of life-threatening storm surge inundation along the coasts of Louisiana, Mississippi, and Alabama.
On the forecast track, the centre of Ida will pass over the southeastern and central Gulf of Mexico tonight and Saturday. The system is forecast to approach the U.S. northern Gulf Coast on Sunday.
Ida is forecast to become a hurricane over the southeastern Gulf of Mexico in a day or two with additional strengthening expected thereafter. Ida could be near major hurricane strength when it approaches the northern Gulf Coast, the NHC said.
As a result, Shell is in the process of shutting in production and evacuating all personnel from the Ursa, Mars, Olympus, and Appomattox assets, the oil major said on Thursday.
In addition, production has been shut in at Stones as the FPSO Turritella prepares for the potential to disconnect and sail away to safer waters. Non-essential personnel continue to be moved from all eight of Shell's assets and some drilling operations have been paused.
Shell noted that all personnel will be required to pass the COVID-19 screening process prior to returning to work offshore.
Shell's manufacturing facilities along the Texas, Louisiana, and Alabama coasts are also closely monitoring Tropical Storm Ida and are prepared to take action as appropriate.
BP is also monitoring the storm and, with forecasts indicating the storm may strengthen in the coming days and could possibly move across the central and northwestern Gulf Coast this weekend, BP has begun securing its offshore facilities, evacuating personnel from its four platforms and is beginning to shut-in production.
The mobile offshore drilling units contracted to BP are in the process of securing their wells to safely evade the storms.
According to Reuters, BHP also evacuated its non-essential staff while Equinor is preparing to move workers off its Titan platform.
While non-essential personnel are being moved from the Chevron-operated Gulf of Mexico facilities, production at these platforms remains at normal levels.
"At our onshore locations, we are following our storm preparedness procedures and are paying close attention to the forecast and track of the system", Chevron said on Thursday.
Back in June, Chevron was also forced to remove non-essential staff from three U.S. Gulf of Mexico oil platforms and fully evacuate a fourth ahead of storm.