Oman Drydock CEO: We Want Sixfold Revenue Increase in 10 Years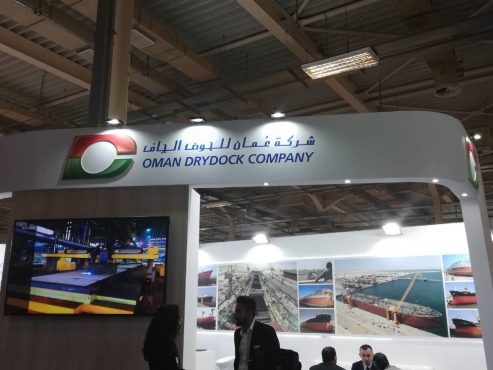 Oman Drydock Company (ODC) aims to increase its revenue sixfold in the next ten years under the new management, Said bin Homoud Al Mawali, the newly appointed Chief Executive Officer (CEO) of the Middle Eastern drydocking company told World Maritime News in an exclusive interview at Posidonia tradeshow.
"We are definitely way below our potential. We want to triple the revenues by 2021 and it is certainly realistic to increase the revenues six times in ten years," said Al Mawali, who was appointed as the company's CEO in February this year.
"This revenue increase plan is not all about money, it is about growth and creation of jobs as well as returning the favor to the government which has invested USD 1.5 billion in building these facilities. We better show that we are worth it and we are," he added.
Being only four months on the job, Al Mawali, who has previously worked in oil tanking sector, among others, said that the ship repair industry was an interesting business which can learn a lot from other sectors.
Since taking the reins of the drydocking company, the new CEO, who was entrusted with the job by the company's shareholders, has been busy appointing his own management team. As explained, four new general managers have been appointed, with one more expected to take office shortly.
"I was asked to join the company by its shareholders for one key reason: to grow the business, as I helped several other companies in the past few years to turnaround their performance and improve their results," he said.
"Because I'm not the expert on shipbuilding, I lean on my management team's support and the support of the rest of the Oman Drydocks' team."
Speaking about the industry, Al Mawali said that it was a business where people and their performance were embedded in the process.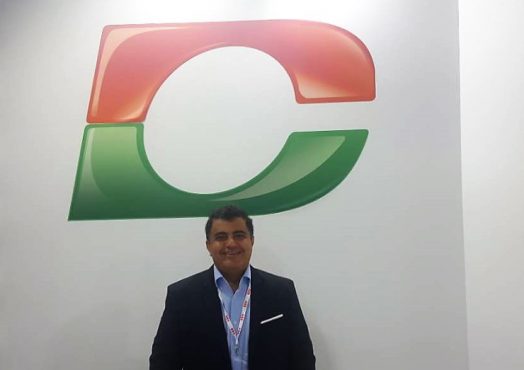 "People are part of the process and if you don't manage them well they don't give you the production output you need. More importantly, this is a sector where you face the customers, unlike in other branches, and you better do a good job," he pointed out.
Another key factor that is expected to help boost the company's business performance moving ahead is the fact that the company's ownership was transferred to ASYAD, a holding company of the Omani government.
ASYAD is working together with the private sector to grow the contribution of the logistics sector to the Omani economy, targeting 14 pct by 2040, which, according to Al Mawali, is key growth driver for the sultanate's logistics sector.
Al Mawali added that the company's general ship repair business was doing well, but that there was a lot of room for improvement. Another priority for the company, moving forward is to bring back some of the customers lost at the beginning of the yard's operation.
"We are a different place now, and seven years later we have learned a lot of things. As such, we encourage the customers that we lost earlier to come back and try our services once again," he insisted.
Entering the shipbuilding sector
Just before Posidonia, Oman Drydock Company, which specializes in repair and conversion projects, revealed plans to enter the world of shipbuilding.
"The reason for looking at new revenue streams is that I do not believe that a business like this can survive only on one revenue stream. You need to diversify and have a full package of portfolios to make sure your entire business is not endangered if one of your business portfolios is not doing well," he said.
"If you have only one business that you are peddling on and something happens to it then you are a sitting duck. Hence, we did a lot of work internally and also conducted a lot of market research, concluding that we should launch new revenue streams as fast and as smart as possible."
Commenting on the decision to start building ships, ODC's CEO explained that the company already has the capability to start building smaller specialized ships and bulk carriers, of up to 80 meters in lenght.
"The construction of these ships is fairly simple and it is a good place to start. We are bidding now for five different jobs and we are serious about these plans," he said.
"For the short-term, the company's key focus is to attract more conventional conversion  and secure work for the construction of smaller newbuildings.
"Next year, around the third quarter, the yard will have the capability to start working on Panamax and Post-Panamax ships and that is when we plan to start building bigger ships."
The company is also looking into the opportunities in the offshore oil and gas sector. Initially, the scope of activities would include repairs in addition to modification of rigs and platforms, moving toward newbuilding projects in two years.
Al Mawali is bullish on the sector's recovery and renewal of interest in construction of newbuilds from the Middle Eastern and Indian companies. To remind, the offshore oil and gas sector was badly hit by the dip of oil prices in 2016, which led to numerous vessel layups, delays and cancellations of newbuild projects and even company bankruptcies.
"The price dip is not going to last forever, and as a yard we have to be ready to ride the next wave. These waves last for five to ten years. Therefore, there is five to ten years of business to be made and we better be prepared for it," he pointed out.
The key strategic advantage of the Duqm-based yard is its location, according to the CEO, and its proximity to numerous oil fields, including those offshore East Africa.
ODC is pursuing FSRU and FPSO conversion projects
New environmental regulations
Speaking of the new environmental regulations such as the ballast water management requirements and the 2020 sulphur cap, Al Mawali said that apart from being good for the environment these new regulations are also good for ship repair and maintenance businesses.
"We absolutely have the capability to conduct these retrofits," he said.
"By the end of Q3, we will have at least five companies that want to retrofit their ships at our yard."
Al Mawali added that ODC managed to conclude cooperation deals with companies such as Alpha Laval, Erma First, Hyundai and that it continues to talk with potential partners on both BWM systems and scrubbers.
Targets for the future
Oman Drydock is also pursuing complex conversion projects such as floating storage regasification units (FSRU) and floating production storage and offloading (FPSO) units.
However, in order to make them possible, the company will need to invest in increasing its lifting capability and a floating dock as well as special equipment for exotic materials fabrication.
The company is also looking at investments to better streamline its work operations and increase the number of ships going into the dock and allow for better turnaround of vessels at the yard.
"We are speaking with suppliers to start doing more complex mechanical work as well as more complex  control and automation work," Al Mawali noted.
Digitalization of operations and embracing of proven new technologies will also have a role to play in the company's business development.
Finally, touching upon the impressions from Posidonia, Al Mawali said that, geographically speaking, the company's biggest customer base was in Greece.
"But also we are doing a lot of work in the Middle East and our side of the Indian basin, basically India and Pakistan. However, we do not limit ourselves and will go after any inquiry that comes our way."
"What is important for us is meeting with our customers and checking if they are happy with us and, of course, trying to meet new customers as well. We have met a lot of suppliers here that are willing to work with us and are a good match for us."
"We want to grow. Nevertheless, this is not a journey for us to take alone, we want to embark on this journey with our subcontractors and business partners," Al Mawali concluded.
Interview conducted by Jasmina Ovčina Mandra; Images by WMN