OMV secures support vessel for New Zealand job
One of the DDW Offshore-owned offshore supply vessels will be supporting a Valaris jack-up rig on a campaign for OMV in New Zealand.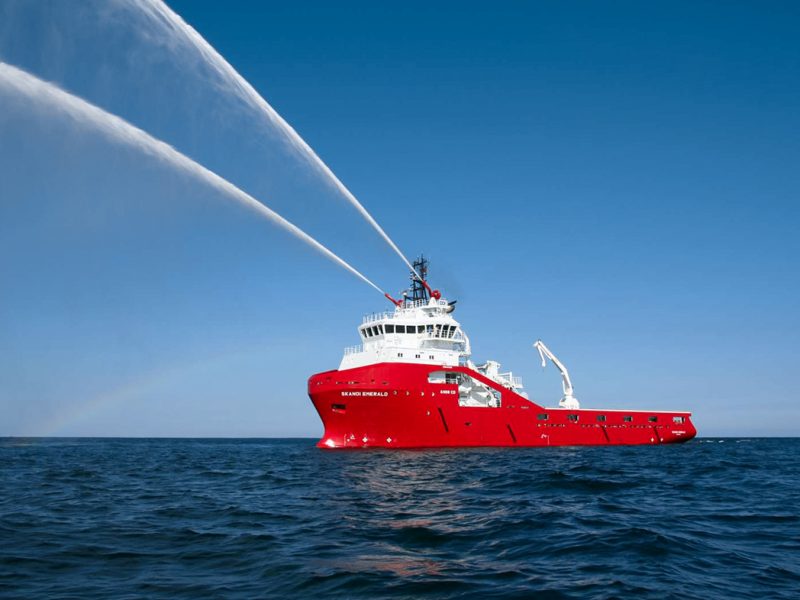 DDW Offshore, an Akastor subsidiary, said on Tuesday it has been awarded a one-year contract, plus options, by OMV New Zealand for the AHTS vessel Skandi Emerald. Built in 2011, the vessel is of an STX AH08 design.
The AHTS will support the Maui B IRF 3 offshore projects and the Valaris Gorilla VII jack-up drilling rig. The vessel is to undergo its 10-year SPS before starting its contract in November 2021, the owner said.
According to Valaris' latest fleet status report, the Valaris Gorilla VII jack-up rig is currently in the UK being reactivated for the contract with OMV, which is scheduled to start in December this year and end in January 2023.
In a recent social media post, Valaris said that it had been five years since it operated in New Zealand with the Valaris 56 working in New Zealand in 2006 and the Valaris 107 being the most recent.
Valaris also added that the Gorilla VII rig is currently in the Dundee shipyard undergoing reactivation work and is scheduled to depart for New Zealand in late September.
Earlier this year, DDW Offshore entered into bareboat charter agreements with OceanPact Servicos Maritimos for two vessels for a period of 26 months. It was also agreed that OceanPact would buy the vessels once the charters end. The vessels were chartered to work for Petrobras, supporting the company's production activities on the Brazilian continental shelf.