One Sea Makes Case for Safe, Ethical Autonomous Shipping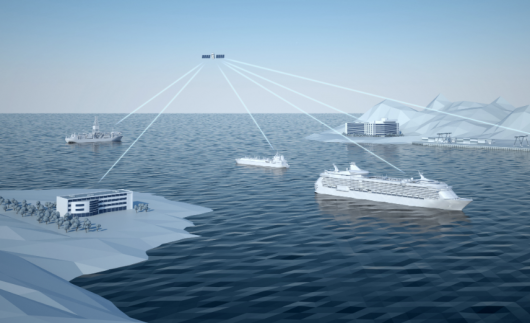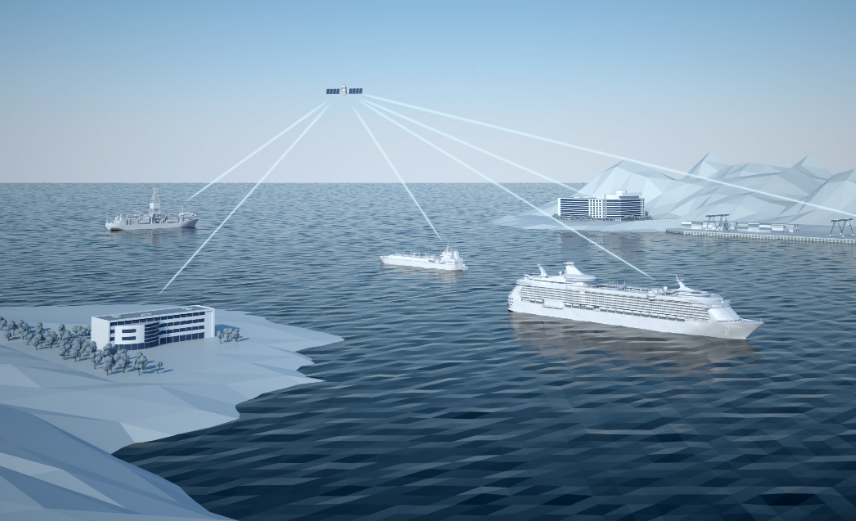 With its primary aim of developing an operating autonomous maritime ecosystem that is poised to be at the cutting edge of technology, the One Sea alliance finds itself at the forefront of regulatory debate.
Much of the development has been happening in Northern Europe, where digitalization has become a focus across the maritime industries, according to Paivi Haikkola, Project Lead, One Sea Ecosystem.
Alliance members Wärtsilä, ABB and Kongsberg all ran separate autonomous ship trials off the Finnish and Norwegian coasts at the end of 2018.
Furthermore, Haikkola continues, the advanced state of autonomous ship technology in the Nordic countries is reflected in an enabling mentality among regulators: several test areas have been opened there, one of them being Jaakonmeri off western Finland, where One Sea is authorized to oversee future trials. Legislation and decisions have also been prepared and finalized to enable remote piloting and autonomous operations.
"Given that main obstacles for autonomous shipping include global operational regulations and technical standards, it is perhaps ironic that the local regulatory framework is thought to have been material in persuading overseas organisations MTI, Inmarsat and RINA to join One Sea in quick succession at the end of 2018," Haikkola said.
According to the project lead, discussions with other potential members whose maritime headquarters are far from the Nordic countries are continuing, with a major announcement anticipated shortly.
One Sea notes it is determined to play a full part in progressing the international regulatory work needed to enable autonomous ships and ensure the safety of the maritime traffic as new technologies emerge.
Already, the alliance has been participating in IMO work and in the creation of the international regulation for MASS (Maritime Autonomous Surface Ships) through flag states and other stakeholders, providing information on technological advances and supporting the UN agency's scoping exercise.
Besides ships, One Sea's maturity in relation to autonomous technologies includes the entire maritime logistics system and the benefits digitalization and increased automation can have for efficiency if new technologies are applied throughout. Clearly, ports and services associated with them are a critical part of the picture.
In fact, One Sea's most recent research initiative is specific to the ship to shore interface, where piloting skills, among other things, are expected to be critical to the overall safety of autonomous, remotely-controlled ships and advances in automated maritime traffic management.
"We believe that One Sea – as an industry alliance with different stakeholders – can play a special role when it comes to the different strands of research, funding, test coordination and results dissemination. Our basis for saying so is that One Sea is committed to keeping the ethical issues of the new technologies in mind and emphasizing the human factor in every aspect of its work," Haikkola elaborated.
"In addition, our view is that no single company or organization has the breadth to capture all of the benefits on offer, which will only be realized through strong cooperation. For this reason, One Sea members have complete freedom to innovate and develop their own autonomous ship solutions inside an alliance which is nonetheless committed to harmonizing technical standards."
As a strategic collaboration aiming to create an environment suitable for autonomous ships by 2025, One Sea gathers together marine experts in digitalization. Alongside members ABB, Cargotec, Ericsson, Finnpilot Pilotage, Kongsberg, Tieto, Wärtsilä, Inmarsat and NYK Group research subsidiary MTI (Monohakobi Technology Institute), One Sea partners include The Royal Institution of Naval Architects (RINA), Finnish Marine Industries, Finnish Port Association, Finnish Shipowners' Association and Shipbrokers Finland.
Image Courtesy: One Sea/ABB
---
Related: Baby Steps Key for Creating Autonomous Maritime Ecosystem