Oneka scores multi-million investment in wave-powered desalination system
Canadian company Oneka Technologies has closed a Ca$5.5 million ($4.4 million) financing round, bringing in Innovacorp, Baruch Future Ventures and MANN+HUMMEL as its latest partners.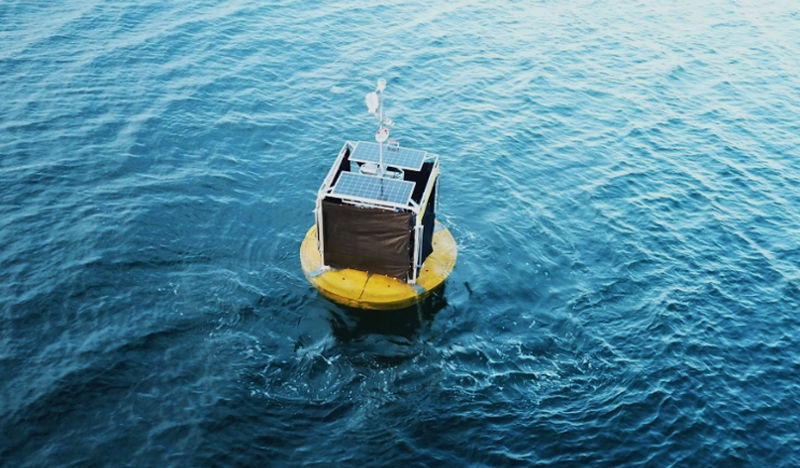 The financing round was led by Canadian investor Innovacorp and United States-based Baruch Future Ventures, bringing onboard also the strategic investors MANN+HUMMEL from Germany and Renewable Energy Development Enterprise (REDE) from Chile.
Aside from them, the financing round also attracted a group of angel investors from the United States, UK and Belgium.
This financing round follows Ca$2 million ($1.6 million) angel-round from 2018, which was led by Anges Québec and AQC Capital, who have also reinvested in the current round.
The funding will enable Oneka Technologies to deliver its first two commercial projects in the U.S. and Chile, the company said.
It will also enable the company to grow its engineering, sales and project management teams as it scales to utility and industrial markets.
Oneka Technologies said it plans to deliver its first commercial installation at Ocean Village POA, in Fort Pierce in Florida later in 2021. This project is said to be ideally located to allow the company entry to the tourism and resorts industry in the southern U.S. and Caribbean markets.
Dragan Tutic, founder and CEO of Oneka Technologies, said: "My team and I are proud to welcome these new financial partners. This partnership with Innovacorp, Baruch Future Ventures and our strategic investors will enable us to reach the next level on our path to becoming the world's leading sustainable desalination solution".
Oneka Technologies has also been supported by the governments of Quebec and Canada in this round through non-dilutive financial contributions from Investissement Québec (IQ), Economic Development Canada and Sustainable Development Technology Canada (SDTC).
These well-adapted programs will help Oneka Technologies develop and export its technology globally and benefit the communities that need it most, the company hopes.
Jonathan Saari, investment manager at Innovacorp, said: "The world is running out of clean water and Oneka has a solution. It works, it's affordable, it's better for the environment, and it can be scaled from local disaster relief and regional demand all the way to meeting utility needs. It's exciting to watch the team build and test their world-changing technology in Nova Scotia".
Founded in 2015, Oneka Technologies harnesses wave power to produce fresh water with zero greenhouse gas emissions and zero land use using a modular proprietary desalination solution.