Ophir: SE Asia assets deliver ahead of expectations
London-based oil explorer Ophir Energy is planning to move its corporate functions from London to Southeast Asia as its assets in the region have delivered above expectations.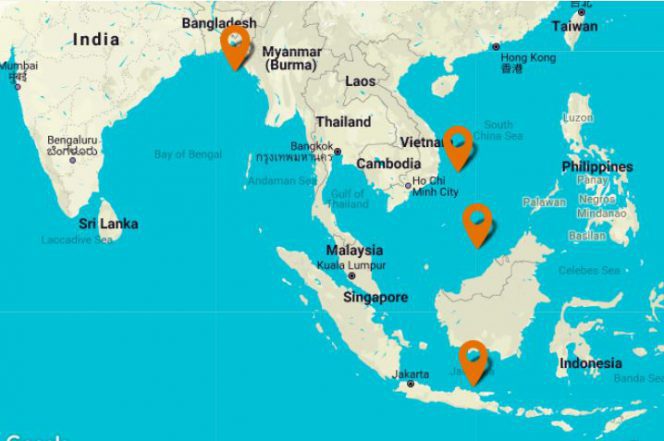 Ophir, which plans to complete the move by September 2019, on Tuesday said South East Asian including fields it had bought from Santos last year, would help it generate "significant free cashflow."
The company, pursued as a takeover target by Indonesia's Medco, said the acquisition of interests in the Madura and Sampang PSCs (Indonesia) and Block 12W (Vietnam) from Santos for $205 million materially increased production and cash flow. These assets, Ophir said, have performed better than expected with the assets returning cash flow of approximately $110 million in full-year 2018, representing approximately half the initial purchase price.
Alan Booth, Interim CEO of Ophir, said: "With the successful integration of the Santos South East Asian assets, Ophir has significantly strengthened its production and development portfolio. We are now well positioned to generate significant free cash flow going forward. Our underlying business and balance sheet remain robust.
Booth said:"…We are building a company with increasing cash generation and declining risk capital expenditure. Our future investment decisions will continue to focus on maximizing returns to shareholders."
Ophir said its daily production in 2018 averaged 29,700 boepd, 8% ahead of guidance with Madura, Sampang and Block 12W contributing 18,000 boepd.
Despite the higher than expected production, looking ahead, Ophir expects daily production for 2019 to be in line with previous guidance at 25,000 boepd.
Rationalizing exploration portfolio to lower capex
Furthermore, the company said that during the year it continued to make progress towards "rationalizing" the wider frontier exploration portfolio.
Capital expenditure is expected to be approximately $150 million assuming various farm-outs are closed successfully.
"A series of commercial agreements are under negotiation which, if successful, will reduce forecast exploration spend significantly in 2019 as well as reduce the future exploration commitment spend from its current level," Ophir said.
"The majority of the spending for 2019 (approximately $110 million) is development and production expenditure focused on growing our production and cash flow, including both Bualuang and Madura (Meliwis development). The balance of spend is provided for exploration, predominantly exploration commitments as the company manages its exit from its deep water portfolio. The company is seeking to reduce those commitments further where possible," the company said.
As for the abovementioned relocation, Ophir on Tuesday said that the move would yield "further significant costs savings during the coming year."
Ophir briefly mentioned the Block R in E. Guinea which it recently lost after years of delays with Fortuna FLNG development there.
The CEO said: "As we announced on 5 January, the Block R license in Equatorial Guinea has not been extended.  We are in negotiations to rationalize parts of our frontier exploration portfolio with the potential to not only bring in cash, but also importantly reduce our future exploration capital commitments and further improve our liquidity position.  We remain mindful of the potential value of our gas assets in Tanzania, notwithstanding the uncertainty over timing for their development."
In its  Operations and Trading Update on Tuesday, Ophir did not provide any update on the status of its dealings with Medco. To remind, the company's board on Monday rejected Medco's potential bid of 48.5 pence a share as not good enough.
Offshore Energy Today Staff
Related news
List of related news articles