ORPC secures contract to deliver Modular RivGen devices to Shell facility on Lower Mississippi River
U.S.-based marine energy technology developer ORPC has signed a contract with Shell Technology – Marine Renewable Program for the purchase of two next-generation Modular RivGen devices that will be deployed as a technology demonstration at a Shell facility on the Lower Mississippi River in 2024.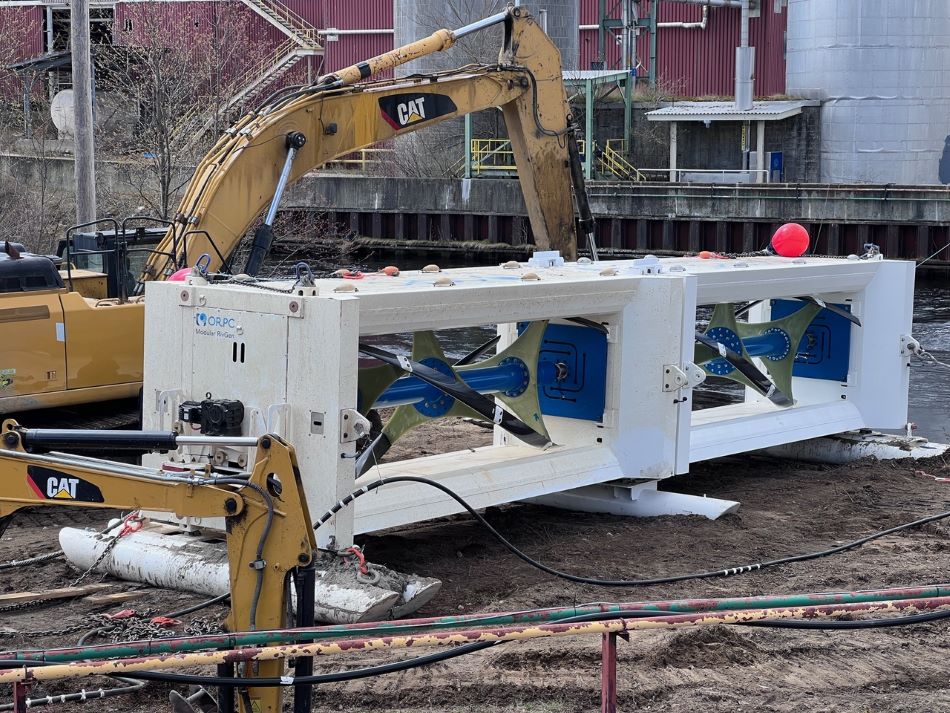 The contract is the next step in the collaboration between ORPC and Shell Technology – Marine Renewable Program.
It builds on the resource characterization work undertaken in May 2023, where, in partnership with Louisiana State University, ORPC assessed three potential sites in the Lower Mississippi River, to showcase the capacity of ORPC's Modular RivGen Power System to provide renewable electricity on a kilowatt scale.
ORPC said it is in the process of more detailed feasibility and resource assessments, geospatial analysis, and permitting and engineering work to fine-tune an installation plan.
As explained, the Modular RivGen device utilizes the same patented cross-flow turbine technology to harness river currents as ORPC's commercial RivGen power system and is designed to power existing infrastructure at lower velocity sites.
A two-unit array was successfully deployed in May 2023 in partnership with Our Katahdin at its One North facility on Millinocket Stream in Millinocket, Maine. The project is funded in part by the U.S. Department of Energy's Water Power Technologies Office.
ORPC CEO Stuart Davies commented: "We are very excited to be working with Shell Technology – Marine Renewable Program to build ORPC's next-generation Modular RivGen technology to pilot a new use case after a successful run of our first units here in Maine. We are very appreciative of the opportunity to demonstrate the adaptability, ease of integration, and variety of use cases for ORPC's power systems.
Subscribe and follow
Offshore Energy – Marine Energy LinkedIn