Over 100 People Evacuated from Burning Ferry in Philippines
A fire broke out on board a passenger ferry MV Lite Ferry 28 on Sunday, September 2, while the ship was in the vicinity of Taloot Port Argao, Cebu, the Philippine Coast Guard informed.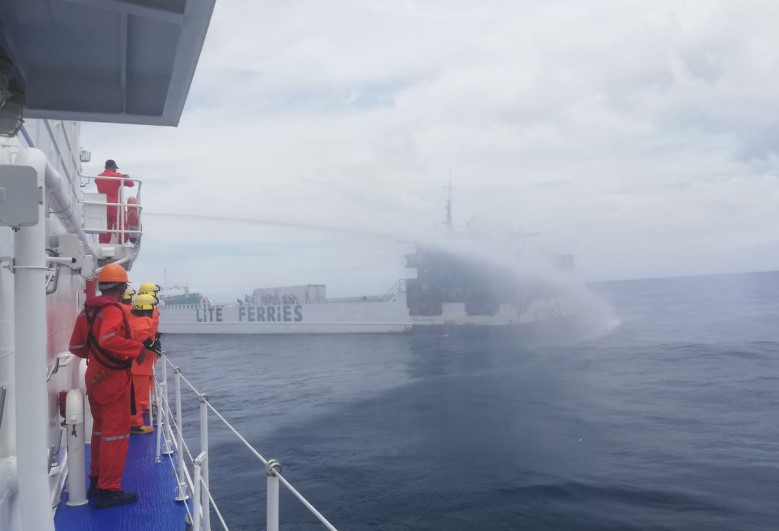 The ferry was en route to Cebu Port from Tagbiliran, Bohol with 97 passengers, 27 crew and four rolling cargoes on board when the incident occurred.
Once informed of the fire, the coast guard sent a multi-role response vessel BRP Capones to render necessary assistance. The passengers and crew of the ferry were transferred to the landing craft tank Miami, which was plying nearby the incident area.
All passengers and crew were safely disembarked at Argao Port, according to the coast guard.
The fire was put under control by the coast guard on Sunday afternoon. The distressed vessel was later towed to Taloot Wharf, Argao, Cebu for safety and further investigation.